We are back with the international fixtures and the Euro24 qualification betting picks with the best Croatia v Turkey prediction. These are the two top teams in Group D as both nations have collected 10 points apiece, but Croatia won the first match and have a game in hand. Anyone who follows football is well aware of the abundance of quality in Croatian football over the past decade. They've made it to two World Cup semi-finals, in fact, they played in the World Cup Final in 2018 against France, and they haven't taken a step back as some punters expected. Croatia is still going strong and have turned into one of the heavy weights in the European continent. Turkey, on the other hand, missed the last World Cup and have somewhat faded in recent years, so these Euro 2024 qualifiers represent an excellent chance for them to start making their way back into the big time.
Croatia Sustaining Their Top Level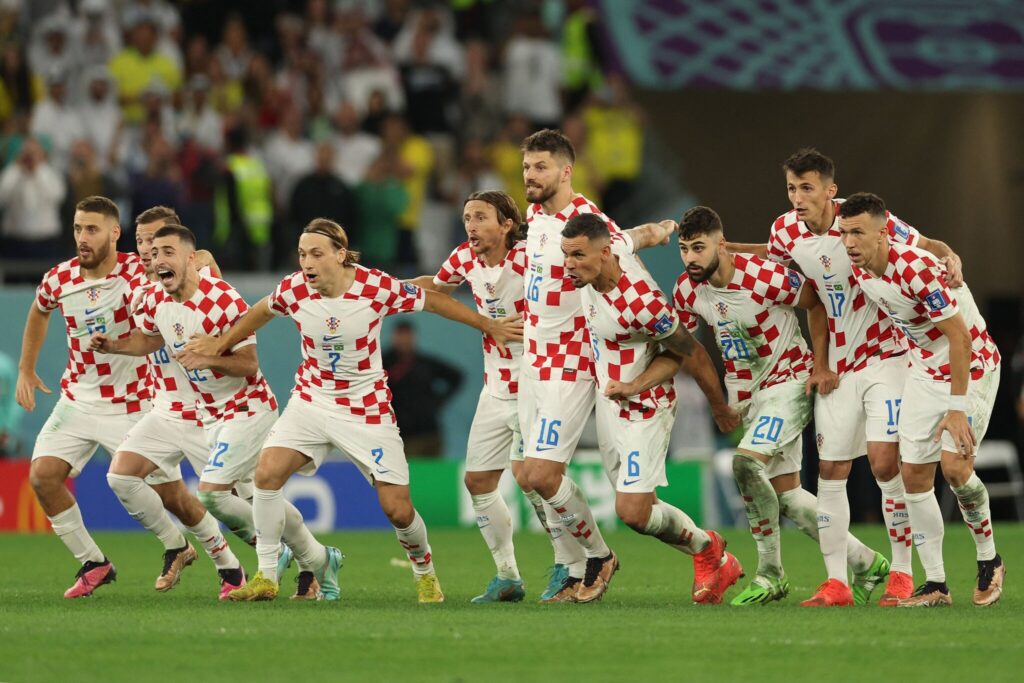 Croatia's upturn over the past decade is not close to fading away anytime soon. They are still producing player of the highest caliber. It's mainly Dinamo Zagreb's youth academy that serves as the main pot for talent that eventually make headlines across the top leagues in Europe. The latest example is Josko Gvardiol whom Red Bull Leipzig sold for €90 million to Man City.
Croatia have played four games in this Group D of the Euro 2024 Qualifiers, and they have won three and drew the opener with Wales 1:1. It's a decent group with the other teams being Turkey (10 points), Armenia (7 points), Wale (7 points), and Latvia bottom with zero points. In their last two games, Croatia whooped Latvia by 5:0 and earned a narrow win in Armenia by 0:1. An interesting betting stat about the hosts in this Croatia v Turkey prediction is that they have not conceded a goal in their last 300 minutes of official matches, which equals 5 astronomical hours, and that's quite the feet.
If you look at their lineup, you can see an abundance of talent under the disposal of head coach Zlatko Dalic. Livakovic is one of the most promising young goalkeepers in Europe right now, we mentioned the center back Gvardiol. It's in midfield where they excel with the evergreen Luka Modric, Brozovic, and Kovacic. Dalic like to play with three players up front – Perisic on the left wing, Kramaric on the right, and Petkovic in the center of the attack.
Turkey Looking To Get Back To The Big Stage
It's time to analyze the visitors in our most accurate Croatia v Turkey prediction for the Euro 2024 qualifiers on October 12. Turkey is looking to get back to the big stage of world football, and that involves qualifying for Euro 2024 and also the next World Cup. They have invested heavily in the local Turkish league and Galatasary have made some big name signings as we covered in our previous betting pick that paid off nicely.
Turkey need to finish first or second in this Group D, so this match versus Crotia is decisive. They lost the first one by 2:0 at home in Bursa as Kovacic scored a brace for the Croats. The Turks have had a mix bag of results in this qualifying campaign. They started with a 1:2 away win at Armenia. Then came the defeat against Croatia at home. They bounced back with a dramatic 2:3 win against lowly Latvia where they scored in the 95 minute. The fourth grou game was a decent 2:0 win against Wales, but they slipped with a 1:1 draw at home against Armenia where they could have actually lost as Yildirim equalized in the 88th minute.
Bottom line is that in light of this Croatia v Turkey prediction, we can't really say that the visitors have been impressive, yet they have quality in their squad. Under and Calhanoglu are some of the more popular names in this Turkish team. But there are other good players such as Celik from Roma, Demiral, Kokcu (Benfica), and Kerem Aktürkoğlu who plays as a left winger for Galatasary and already has 3 goals and 4 assists this season.
Croatia v Turkey Prediction
*Both Teams to Score @ 2.00 ❌
Register below to get our top Croatia v Turkey betting pick along with the rest of our top tips for the upcoming Euro 2024 Qualifiers. Make sure to also check our super betting pick for tomorrow's big game in our Netherlands v France prediction. Note that it's our PROMO period right now, and you can get both winners for just $9.00 USD!