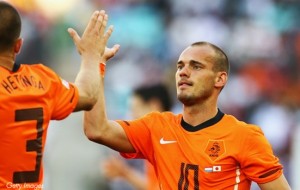 Holland takes on Cameroon in the last match of Group E with the Dutch practically having secured 1st place finish while the Africans are out of the competition after losing their first two games. It's one of those games where seemingly not much is at stake for either side, which could set it up for a goal packed encounter.
The winning Holland vs Cameroon prediction is to bet on Over 2,5 goals in this match, because the players will be more relaxed and we are talking about some world class performers like Eto'o, Wesley Sneijder, Van Persie, Van Der Vaart, Kuyt, Webo, Emana.
This lack of tension will make the game much more entertaining than most of the ones we have seen so far in this World Cup, so the best Cameroon-Netherlands prediction is for Over 2,5 Goals at 2,1! You can even go for the high odds and try Over 3,5 goals for this game at 3,55!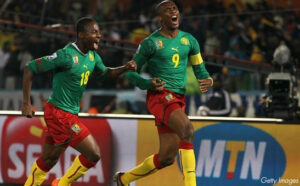 Dutch coach Bert Van Marwijk will once again have to wait until the last minute to know if Robben can take part. Good news is the winger had a full training session along with his teammates on Wednesday. He certainly is on the road to recovery and we will see him play in this World Cup. One of our Holland vs Cameroon predictions is that Robben will enter the game in the second half to get a feel for the whole tournament and get some edge before the elimination phase. Here is what Robben said on his status: "I want to play. I have to have game-time in order to rediscover my feeling and the rhythm of the matches."
Cameroon will enter the pitch trying to redeem themselves for their sub-par performances so far in South Africa. However, out against them will be a very impressive Dutch side that has already certain of qualifying but definitely wouldn't to get shaky just before the knock-out phase. The Netherlands head coach will certainly make some changes to his side and test some of the depth of his squad, but his reserves are just as talented as the starters plus they will be eager to impress.
Holland vs Cameroon prediction: Bet On Over 2,5 goals!