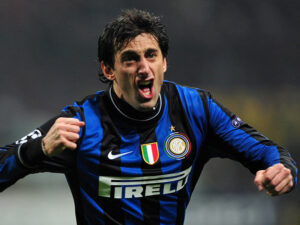 As BetOnWins predicted, Inter went on to beat Barcelona in the first leg of the semi final. The Italians were simply the better side on the night while the end result puts in pole position to reach the 2010 Champions League Final. The fact that the Nerazzuri managed to score a 3rd goal is what makes them favorites to continue. Should the result have ended in a narrow 2-1 victory, things wouldn't have looked that optimistic for Mourinho and his men. But Milito's goal gives them a big advantage for the return leg to be played next Wednesday at Camp Nou.
Camp Nou is where Barcelona play at their best and it's mostly down to the fact that the pitch is among the biggest ones in Europe which gives the necessary spaces for their pacey players and wide passing. A 2-0 win for Barca would be enough for them to continue thanks to the Away goals rule, but given how well the Italians play in defense, it won't be such an easy task for the home side.
Here is what Jose Mourinho had to say to the Inter FC club website: ""It's not easy to win against Barcelona, it's not easy to score against them, it's not easy to defend against them, but we did all of this," he said. "We won and deserved to win.
"However, we are still far from the final. There is a still a match to go in Barcelona against a super-quality team and a club which is a tough club: we have to be careful. There are ninety minutes to go and anything can happen, but in any case we have won our sixth consecutive match and we have gone from a small team in the Champions League to a team that now knows how to win in Europe.
"We are a group, we are united, we have a dream and ideas to follow this dream. We have two possibilities after the match in Barcelona: go to Madrid or come home, but in any case we will come home with our heads held very high. But I repeat, Madrid is still far away…"