Our NBA bet of the day comes from sunny California with this Memphis Grizzlies at Sacramento Kings prediction. Two young teams will battle it out at Sac Town, so the a high tempo basketball is GUARANTEEEEED! All the reall hoop fans out there should definitely watch this game as it's going to be a really fun match up with a lot of high-flying action. Who is going to win at the end, and how you can make a profit on this NBA prediction? We give the answers in our Grizzlies at Kings betting pick and preview.
The Grizzlies have started the season 3-1, but their defeat was quite heavy as the lost by over 30 points to the Dallas Mavs. They were able to squash that and move on by anihilating the Brooklyn Nets 134-124 in their last game as Desmond Bane continued his progress and had himself a night posting a career high 38 points with 8 threes from just 11 attempts. Banes was scoring from everywhere and now in just his third year, that young man is turning into the perfect running mate for Ja Morant. He can shoot, he can create off the dribble both for himself and for others, and he is also a great defender.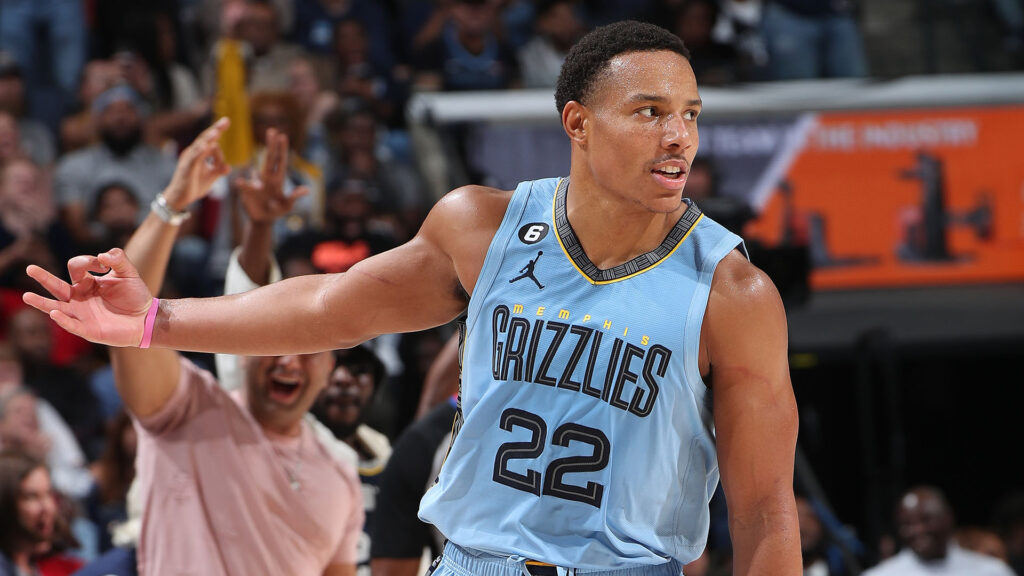 Ja Morant has also taken another huge step forward in his development as a star player in this league. He has been leading the league in scoring even though it's still a very small sample and the numbers will start to go down. Yet, Moran is currently posting 35 points per game! Morant also scored 38 points against the Nets, but it has to be said that Brooklyn is one of the worst defensive teams in the league. On that note, however, tonight's opponents are not that much better on that end of the floor.
Grizzlies Squad Status Report
.@memgrizz status report, Oct. 27 at @SacramentoKings:

QUESTIONABLE
John Konchar – LT Shoulder Soreness

OUT
Danny Green – LT Knee Surgery Recovery
Jaren Jackson Jr. – RT Foot Surgery Recovery
Ziaire Williams – RT Patellar Tendinitis

— Grizzlies PR (@GrizzliesPR) October 27, 2022
Can The Kings Make the Playoffs in 2022?
The Kings have not reached the NBA Playoffs for the last 16 years straight, which is currently the longest drought by any team in the league. They have hired coach Mike Brown after firing Luke Walton. Brown is known for his emphasis on defense, but that part still looks to be a work in progress for his new team.
The Kings have started the season in the worst possible way losing all three of their games thus far. The positive takeaway is that they have lost these three games by a combined 14 points. That goes to show that they were close games which the Kings could have actually won.
Sacramento's last game was another close defeat at none other but the champions Golden State at their building in San Francisco. The game went down to the wire as it finished 130-125. It means that Sacramento can score against the best of them because not a of teams in the NBA can drop 125 points against the Warriors at their building. Their previous game was another nail biting defeat by just two points against another top team in the NBA – 109 to 111 against the Clippers. And that brings us to their first defeat – 108:115 against the red-host Portland Trailblazers.
In light of this NBA betting pick and Grizzlies at Kings prediction, it has to be said that the future is finally starting to look bright in the capital city of California. Fox is one of the best young point guards in the league. They have drafted really well as Keegan Murray looks like real superstar NBA material. Sabonis is already an established NBA All Start and yet is quite young himself. Throw in Barnes, newly acquired Malik Monk and Kevin Huerter, Davion Mitchell, and Richaun Holmes, and you actually have a really good and deep team.
Memphis Grizzlies at Sacramento Kings Prediction
We do not expect this to be an easy game for the Grizzlies, who are otherwise heavily favored by the bookies at the odds of just 1.50. A win on the Kings pays off at 2.55 on the Money Line. Register to get our betting pickf for this NBA game.
Kings to Win @ 2.67 on Money Line ❌
We expect the Kings to start turning things around and get their first dub of the season. They've been playing well despite their three losses, so it's about time for them to get on the winning end of things. They are also playing at home and have plenty of talent in their young squad.
*Final Score: Grizzlies Win 125:110