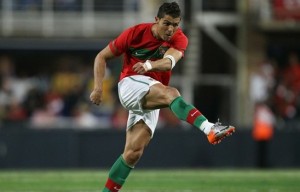 Our Portugal vs North Korea prediction will fortunately help you make a lot of money betting online today on the World Cup. This is Group G of the World Cup, quite rightfully labeled as the Group of Death, but with Brazil having guaranteed qualification with last night's win against Ivory Coast, the question now is who will follow them and advance to the next round as second?
BetOnWins predicts it will be Portugal to qualify for the knock-out stages and for that to happen they must win this match. It won't be an easy ride for them though, because the North Koreans proved to be a very well organized side according to what we saw in their opening game against none other than Brazil. They held on 0-0 at half time which is something few betting analysts expected and even managed to score in the second half as the game ended 2-1.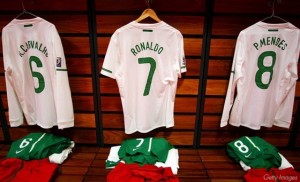 But our Portugal vs North Korea Prediction is for the European side to take all 3 points and even do it in style, with some great attacking play and even covering a -1,5 Goal handicap on them. The Portuguese players know they need a convincing win because Goal Difference is the decisive factor when the points are leveled in the Group. So their main stars, Cristiano Ronaldo, Simao, Danny and Almeyda will be totally fired up to get their first World Cup win. Portugal to win with Over 1 goal difference is available at 2,15!
In terms of First Half/Full Time bet, our Portugal vs North Korea Prediction is for Queiroz's side to lead at half time and of course grab all three points. This bet is valued at 1,50 by online bookies.
But the most accurate Portugal vs North Korea Prediction is for Cristiano Ronaldo To Score At Any Time. This bet is available at 2,00 so you can double your money with it and even combine it with another event to form a combo bet with a much higher odd. Ronaldo will be running and shooting from everywhere on the pitch like a mad man searching for his first goal of the tournament and of course covering the high expectations that all fans in Portugal and all over the world have for him. The most important fact betting this particular Portugal vs North Korea Prediction is that Ronaldo has not scored for his country for over 2 years now with his last one being against the Czech Republic on the 12th of June, 2008!
Portugal vs North Korea Prediction And Betting Picks: Bet On Portugal to win this game. They will do it in style putting at least 2 goals behind PRK's goalkeeper. Cristiano will have a lot of chances to score his first World Cup goal as he will not only run past defenders and shoot from distance, but also takes all the direct free kicks and penalties for Portugal.