The Sunday night game from the Italian Seria A on September 11th, 2016 brings our Pescara v Inter prediction. Pescara lost their opening game 2:1 against Sassuolo, and yet the Italian FA awarded them a 0:3 win. Meanwhile, Inter have started the season in the worst way possible having collected just a single point from their opening two matches against low level opponents. Nevertheless, the new Chinese owners of Inter have shown serious intent to bring the club back to the top after splashing some serious cash this summer, and that's probably the reason why this particular game was moved to the prime hour of 19:45 GMT.
Pescara are enjoying one of their best Seria A starts ever. They took a commanding 2:0 lead in the first game at home against Napoli, but given the visitor's class and ambition, it was no surprise that the game eventually ended in a 2:2 draw. Then came the away game at Sassuolo at the Mapei Stadium. The home team won by 2:1 with Inter player Rey Manaj's (currently on loan at Pescara) goal not enough for the visitors. However, the final score was deemed invalid by the Italia football association, because Sassuolo fielded a player who was not registered. The player in question, Antonino Ragusa, played just the final 25 minutes, but he was signed on August 26th, a day after the home team had submitted their 25-man squad for the game. Thus, the Italian FA ruled a 0:3 win for the Defilini.
It's no surprise that our Pescara v Inter prediction revolves mainly around the visiting club, which has endured a host of changes in recent months. It all started from the top as Chinese investors Suning Commerce Group bought a majority 68.55% stake in the club. The new owners lived up their promise to provide money for transfers. A number of high profile players have been brought in this summer along with a managerial change, and that's why their poor start to the season has been somewhat surprising.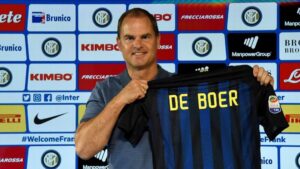 As mentioned, changes at Inter started from the top. The new owners decided they had to bring in a new manager, which is how things usually work out in the football world. That's not to say that Roberto Mancini did not deserve the sack. Mancio never managed to get things quite right. He is one of those weird manages that brings in new players and then decides he does not need them. For example, Shaqiri is one of the best wingers in Europe. He has pace and technique, two components that Inter desperately need. Mancini wanted him, he was signed, but then he was never really given the chance to show his value. Now he is lighting up the Premier League and scored the most beautiful goal at the Euros. After seeing the team's tragic performances during the summer friendlies, the new owners finally decided they've had enough and gave Mancio the boot. However, Frank de Boer is not the most experienced manager of all, but perhaps he will be more responsive to the demands of the Chinese group. Good news for Inter fans is that he sticks to a 4-3-3 formation and Inter have the players for that system. The weak links are the left and right backs, so one of our Pescara v Inter predictions is for the home team to attack mainly from the flanks.
The big news surrounding this Pescara v Inter prediction is that new signing Joao Mario is expected to play a part, and could even start. He was signed for a hefty price tag – 45 million euros. Truth be told, I was not amazed by his performances during the Euros, so I'm not convinced that he is worth that much money, but time will tell. Fact is that Inter needed to strengthen their midfield, and he is a quality player that should bring an improvement.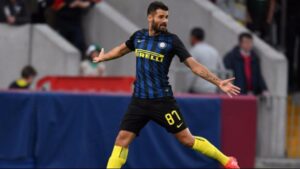 Two other major reinforcements came in the likes of Italian Antonio Candreva and the up and coming Brazilian sensation Gabigol. Both at the cost of about 25 million Euros each. The latter is set to make his debut next week, while Candreva has already gotten an assist setting up Icardi's equalizer against Palermo in the disappointing 1:1 draw at the Meazza. Truth be told, Inter deserved to win that game as they created loads of chances, but somehow found the back of the net just once. An easy Pescara v Inter prediction is that Candreva will get to start this time alongside Perisic and Icardi forming the attacking trio. Eder has failed to live up to his previous standards ever since he game to Inter from Sampdoria in the middle of last season, so he should be benched this time.
Pescara v Inter Prediction: Inter will be desperate to record their first win under Frank de Boer, so they will be looking to attack right from the start. This should leave open spaces for Pescara who could hurt them on the counter. All in all, we expect both teams to score and Inter to just edge this one.
To get our best betting picks for the next 10 days, sign up at here.