An Italian classic awaits us on Saturday night as AC Milan will take on Juventus at the San Siro on October 8, 2022. Milan are currently fifth in the standings, but just three points separate them from the table toppers Atalanta who have 20. Juve are seventh having collected 13 points so far. Both teams played midweek matches in the Champions League, but their results (as their opponents) were quite the opposite. The Rossoneri conceded three goals at Stamford Bridge and failed to score against Chelsea. Meanwhile, Juve got their first three points in the Champions League beating Maccabi Haifa by 3:1.
One Of The Most Intense Derbies In Europe
Milan versus Juve is definitely one of the most intense derbies across Europe. Typically, these two teams produce tight games with great atmosphere in the stands, and a lot of emotions on the pitch. There are cases though, where the tensions are just too high and that could take away from some of the actual football spectacle. Look no further than their last game – a goalless draw at the San Siro on January 23rd, 2022. The previous match was also a draw – this time 1:1 at Torino. They had another goalless contest in at the Coppa Italia in 2020.
Bet With Caution
Bottom line is that when it comes to betting on Milan v Juventus, you should approach the game with caution and possibly lay a small percentage of your bank on 0:0 before kick off. Given, however, that their last game was goalless, I doubt they would fail to score in a second consecutive derby.
Milan Rocked By Chelsea Defeat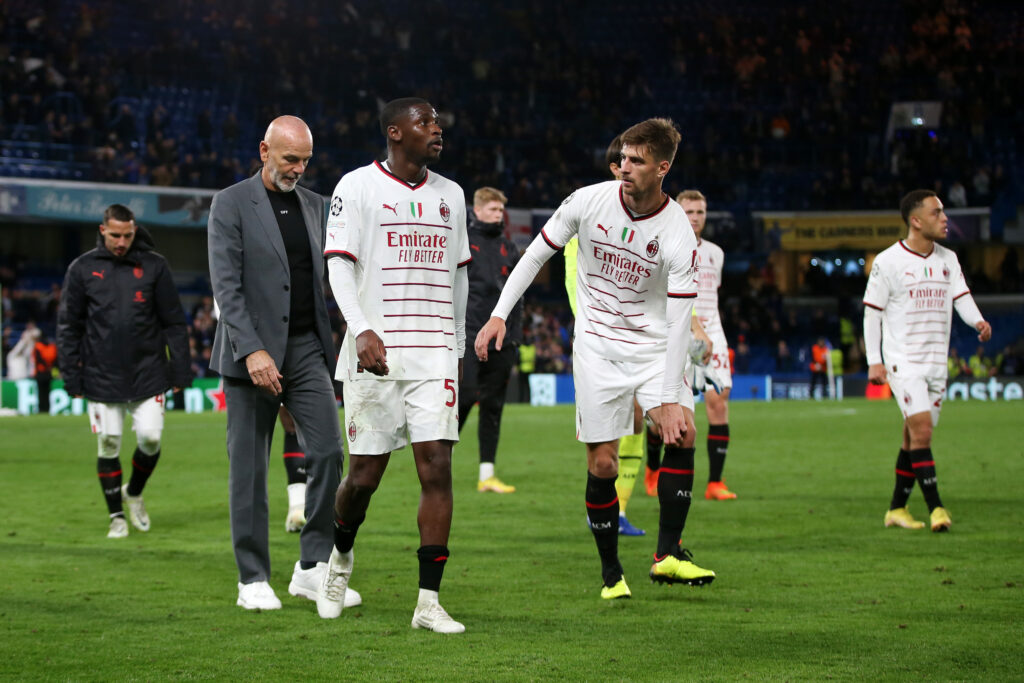 The Rossoneri suffered a heavy defeat at London and were sort of brought back to reality. Their Euro ambitions took a major blow, but that's the nature of the Champions League. You play the best teams and you have to be up for the challenge. Milan did not do much in attack. They had one or two clear chances, but it was mostly one-way traffic. Teo Hernandez did not play against Chelsea, and he is arguably Milan's most important player along with Rafael Leao forming that ultra dangerous tandem on the left flank. The French left back is expected to return against Juve and that should be a boost for the home side. Aside from that, Milan don't have any major injury concerns (I'm counting out Ibra), so Pioli should be able to count on his best players.
Supported by the home fans, Milan will look for a strong response and big derby games provide the perfect opportunity.
Juve On The Rise
The Bianconeri have now played a couple of good games in a row, scoring three goals in each one. However, the opponents were not exactly world-class. Last Sunday, they managed to beat Bologna 3:0. As mentioned, they also scored three goals against Maccabi in the Champions League and earned their first three points there.
Nevertheless, Juve's struggles over the past year have been well documented. Despite their good transfer business this summer, they have not turned the corner just yet. There is the feeling that you just can't be fully certain with Juve these days. They could have a great game and win, or they could come out completely flat and get pumped by a side like Monza.
Still, Juve have plenty of top quality players, especially in attack. Di Maria has been an absolute gem for them. He just recorded a pair of assists in the Champions League win. Kostic has been excellent on the other flank as he has also assisted several goals already. Vlahovic scored in their last two games, so he also looking to be gathering momentum.
AC Milan v Juventus Prediction
Both Teams To Score @ 1.90 ❌
*Final Score 2:0