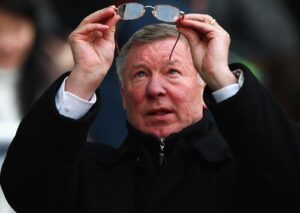 Manchester United are going through a poor season by their own standards because with Chelsea taking all 3 points at Anfield (as expected), the London-based club looks set to win the 2009-10 English Premier League. United also failed dramatically in the Champions League as Bayern Munich finally got their revenge for their 1999 Final defeat at Camp Nou. Thus, the only trophy that was won this year is the Carling Cup which nobody really cares about. But why did this happened? BetOnWins is giving you a different point of view.
Football is more than a game. Football has become an industry of its own, with politics and business interests influencing the outcomes in it, rather than just the players on the pitch. Nowadays, it's about pleasing the fans of various clubs which makes it hard, if not impossible for a single club to dominate a given league or an entire continent. In that chain of thoughts, Manchester United fans had their fair share of joy and success over the last 3-4 years. The club won 3 Premier League Titles in a row, something that wasn't done before. On top of that, the Red Devils played two successive Champions League Finals (in 2008 and 2009) triumphing in the first one against Chelsea on penalties. During those last 3 years, United also won the Carling Cup (twice), FIFA Club World Cup (2008), and FA Community Shield (2007 and 2008)! So we are talking about a total of 7 trophies won in just 3 years with absolutely brilliant attacking football orchestrated by Cristiano Ronaldo, Waynee Rooney, Nani, Giggs, Tevez and co.
This extremely successful period simply had to end. In the modern day game and in such competitive tournaments like the EPL and CL, it's unacceptable for the people running the whole show to have a single club dominating that much! United simply had to be stopped one way or another. And how do you do it? Well, ask Sir Alex and he will tell you. You sell your best player and then get rid of his most capable successor. Yeah, that will surely do it.
There is no way you can convince me that such an experience manager as Sir Alex (perhaps the best in the world) didn't see this coming. He sold Ronaldo to Madrid, which was inevitable since the player himself wanted out. But instead of finding him a proper replacement like Ribery, Aguero or Benzema for example, he went on to get rid of Carloz Tevez as well who is now scoring like crazy (just like he used to at United) with 29 goals to his name so far in this campaign. However, Carlotis is scoring these goals for City, not United. Ronaldo had 42 goals in his last season at Old Trafford, while Tevez had about 30. So SAF removed those 70 goals and decided that he doesn't even need replacements for them.
Valencia is a decent player but he is nowhere near to Ronaldo and Tevez in terms of scoring ability. Rooney certainly picked up his game and is having the best season of his career. But you can't rely solely on him. Berbatov is a classy player but he is not a typical striker who can score 20 goals per season, in fact he has only managed 12 so far. He is more of passer rather than a finisher and Ferguson knew that all a long. That's why he bought him – to bring United down and end their title run as he was probably ordered by the big bosses in the world of football who are running the whole show behind curtains.
Perhaps this summer, the legendary Scotsman will clear up his glasses and make the right moves on the transfer market to strengthen the attacking department of Man United.