It's a rarity to have Seria A matches on Friday, but whenever that happens they are bound to make our list of today's top football predictions. The first two teams in the top flight of the Italian football this season are going head to head in Naples tonight, and despite the denial of both coaches, this particular Napoli v Juventus prediction will surely decide the faith of the championship. Another win for the Bianconeri will practically seal the deal for them, but a defeat will leave the door wide open for Napoli.
Both clubs have come a long way after playing in Seria B back in 2006/07, and have been going through a remarkable renaissance over the past three seasons. Napoli have parted ways with some of their key players, and the transfer of Lavezzi to PSG is the biggest loss for them from a purely quality standpoint, but they have still managed to maintain an intact core allowing them to challenge for trophies domestically and feature in Europe's Champions League for two years in a row. Meanwhile, Juventus have been getting stronger and stronger and it seems they are well ahead of the competition in Italy. The club has financial stability, has a wise player and personnel management, quality players enough to form two sides, and a top coach in Antonio Conte who is finally back on the bench.
The online bookies like bet365 are favoring the league leaders for the win in this Napoli v Juve prediction for March 1st, 2013. That's understandable given the hosts' poor form in recent weeks, combined with all the success that their opponents for tonight have been enjoying. You can triple your bank roll with a win on Napoli (bet365 offers 3.00), while the win for Juve is rated at 2.37. The draw which as always seems the most logical result in such derbies pays off at 3.20. Both coaches practically have full squads available for selection. Even Chielini has made his way back into full-game fitness.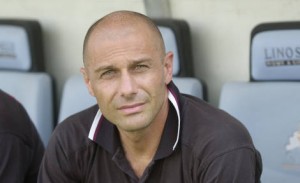 Antonio Conte had some interesting points to make regarding this Napoli v Juve prediction for official club website: "Of course, there's a great media interest in the game, but it will also be there when we play other important sides. We should be very happy and proud because the attention is once again on us and who we're playing. We started our journey following two seventh-placed finishes, while Napoli were set up to play in the Champions League. This year the roles are reversed because last season's Scudetto title makes us favourites. However, Napoli bolstered their ranks both in the summer and in January, so can aim for the Scudetto. They went out of the Coppa Italia and Europa League early and now have one clear goal which they're equipped to go for."