After our winning bet from the Europa League, today's best bet from the Italian Seria A comes with from this Sampdoria v AC Milan prediction. Samp are yet to win a game this season, and few expect that to happen tonight against the champs. However, we all know that anything can happen in football, especially if Italian sides are involved. That's not to say that our money is on AC Milan to lose here, but we certainly don't expect them to have an easy Saturday night.
Always up for a fight against the big guys
Sampdoria have had a poor start to the campaign, even by their own modest standards in recent years. They have earned just two draws in the opening five matches, so they are already sitting in the relegation zone. They failed to score in the first three matches, although they were creating plenty of good chances. Among those matches was a game against Juventus where they earned a point in a goalless draw. Again though, Sampdoria had great chances to score and even hit the cross bar once. So in tune with their tradition, Samp typically play much better against the top sides and fail to show up against clubs from their level. That's just how they are. Sampdoria do have great traditions in Italy and most people associate them with their successes in the 90s when they had Viali and Mancini in attack, and they won the Scudetto. These days are long gone but their passionate fans still remember them vividly and have high expectations for their players.
Whenever Samp go up against a top team like Milan, Inter, Juve, Roma, or Lazio, they go all out, fully motivated and willing to eat the turf on the pitch. Whatever they lack in purely technical skill set up, they try to make up for in extra running, aggressiveness and commitment. Is that the positive side we will see from them tonight?
Head coach Giampaolo has called up the following 22 players for the game against Milan:
Goalkeepers : Audero, Contini, Ravaglia.
Defenders : Amione, Augello, Bereszynski, Conti, Ferrari, Murillo, Murru.
Midfielders : Djuricic, Léris, Rincón, Sabiri, Verre, Vieira, Villar, Yepes.
Forwards : Caputo, Gabbiadini, Pussetto, Quagliarella.
Milan looking to fight back
Milan have registered three draws in their first six matches. They had an impressive win against Inter last Saturday, but followed it up with a somewhat disappointing 1:1 draw against Red Bull Zalzburg.
Of course, being the reigning champions, Milan is looking to defend their title and win as many games as possible. They will try to impose their will early on in this game, and they will probably have most of the possession of the ball. Sampdoria could care less about that anyway. The hosts like to play on the counter and this could be perfect scenario for them.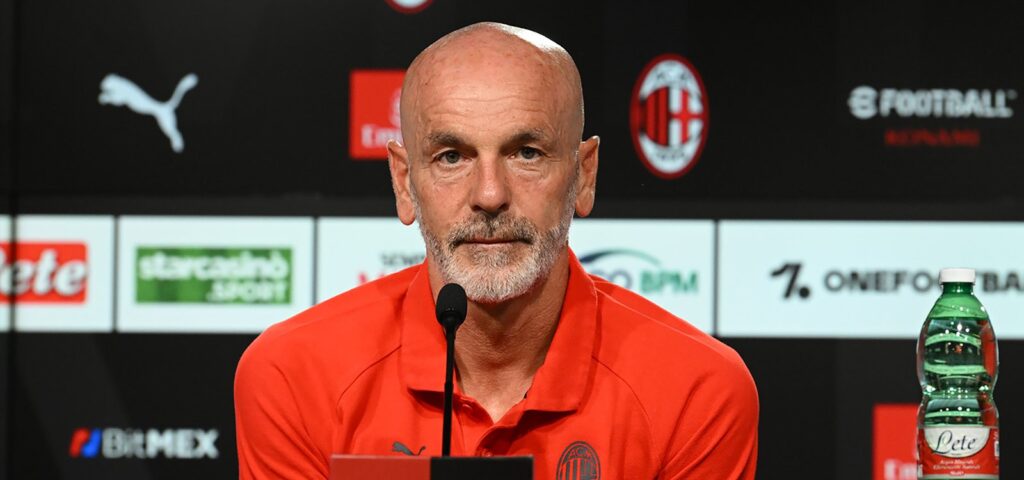 "We will, no doubt, face a tough opposition, with good identity and high motivation. They are coming off the back of two home draws against important teams and a defeat, so they will certainly be motivated to do well."

Pioli's words before the Sampdoria match.
There have been great news coming from Milanelo in the past few days. Both Tonali and Rebic have extended their contracts. This goes out to show that there is a positive vibe around the club, players are happy and playing without much stress. Their latest signing, US right back from Barcelona, Serginho Dest, made his debut in the 1-1 draw with Salzburg in the Champions League.
Sampdoria v AC Milan Prediction
Become a member and get our top betting pick for this match and also the other winner we have lined for today with our Bundesliga tip.
If you are a paid member, you will be able to see our betting pick below. If you are, now is the perfect time to register and start profiting from our expert betting analysis.
Both Teams to Score @ 1.95 ✅
*Final Score: Sampdoria v AC Milan 1:2