The World Cup drama continues with this Croatia v Belgium prediction. Croatia got their campaign back on track with an impressive 4:1 win over Canada after their goalless draw in the opening game against Morocco. Meanwhile, Belgium's golden generation seems to be fading away and is now on the brink of a surprising early exit. Will the return of Romelo Lukaku provide the spark that Belgium so desperately need right now? Or will the experienced Croats put on another strong performance and cement themselves on top of this group? We come up with the answers in today's top betting pick.
Who Needs What?
After last night's events where the Polish players were celebrating their defeat against Argentina and were at one point separated by Mexico only by the number of yellow cards received (the cards are the third ranking factor after the points and goal difference), we are now back with our calculators ready to make some group permutations on who needs what in order to go through.
Croatia and Morocco are on top of this Group F with four points, but Croatia has the edge thanks to their superior goal difference. Canada are bottom with zero points but had some brave performances thus far, while Belgium have three points and know that only a win would see them through.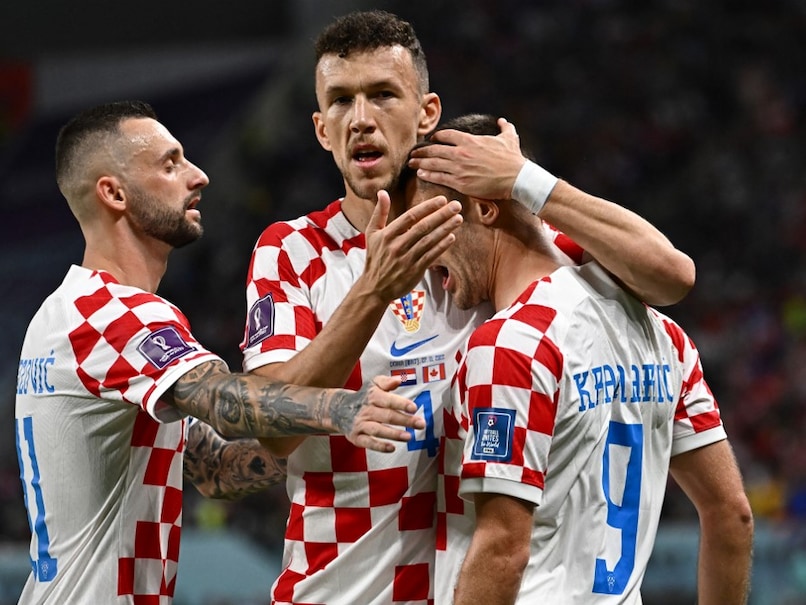 "Everyone knows that they're a really good team, top players. Kevin, I played with him in Wolfsburg. For me, with Luka Modric, maybe [they are] the two best midfielders in this moment. It's going to be tough. We need one point but we have to play for victory because we don't know how to play any other way. If you play for the draw, I think it is going to be difficult for us. We have to play our game and I think it's going to be successful."

Ivan Perisic in an interview for FIFA.COM
So to put things into perspective in light of our Croatia v Belgium prediction, a point would be enough for the Croats to go though, but that could leave them in second place if Morocco beats Canada. The second placed team in this Group F would play the winner of Group E where Spain looks set to finish first. Meanwhile, the winner of this Group F would play whoever finishes second in Group E and that would most likely be Germany, although Japan might have something to say about that. Having said that, it's difficult to choose between Spain and Germany as a preferred opponent as both teams are just as good, so the first place finish might not be such huge incentive here. The main goal for Croatia would be to go through, regardless of whether that's first or second. And as mentioned, a draw would be enough for that to happen.
For Belgium, however, only a win would do the job. If they end up drawing this game, they would equal Morocco on four points even if the Africans lose their game against Canada. And yet Belgium will have a negative goal difference, so Morocco will still go though, unless they suffer a shock defeat against Canada with a serious goal difference (3:0 for example), which is quite unlikely. The bottom line is that Belgium would be desperate for the win here, and they will have to chase those three points from the very first minute.
Tempers Are Flaring In The Belgian Dressing Room
Reports came out that after the 2:0 defeat against Morocco, Lukaku had to separate three of his teammates who started a fight. Those three were De Bruyne, Hazard and Jan Vertonghen. Allegedly, everything started from De Bruyne's strange press conference before Matchday 2, where he proclaimed that Belgium had no chance of winning the World Cup because they are "too old now". That was indeed an odd thing to say about your team when you are in the middle of the most important football tournament. He probably should have kept those thoughts to himself, but the damage is done now, and it sparked all sorts of controversies surrounding the Belgian camp and that's the last thing a team needs when they are in the middle of a tournament and now on the cusp of elimination.
Can Big Rom Spark This Fading "Golden Generation"?
It's fact that Belgium appear to have missed their chance of earning the first major international trophy. They were indeed younger and better four years ago in Russia where the finished third. This was perhaps their best chance. After that, they went were eliminated by Italy at the Quarter Finals of Euro 2020, so now it's the last fight for this generation. Initially, there were tipped as the dark horse in the competition that could go all the way. And that's no surprise given the talent they still have in their ranks. De Bruyne is definitely among the top three midfielders in the world, so you can win against anyone whenever you have a player of that caliber on your team.
However, the Belgians failed to impress in their first game against Canada where they were actually outplayed and won only by pure luck. Then luck was no longer on their side, and they lost against Morocco without even scoring. Again, they did not produce enough clear-cut chances. You can easily see that they are missing Lukaku up front, but he came on in the last 20 minutes, and is expected to have a more prominent role in this decisive game against Croatia. In fact, one of our Croatia v Belgium predictions is that Lukaku will start simply because it's do-or-die time for them.
Croatia v Belgium Prediction
Register below to get our top betting pick for today and the days ahead depending on your plan.
Belgium will have to go all out in this game. Lukaku is back, and with all the talent they still have, they should at least score here. In the previous two World Cups (2014 and 2018), Belgium won all three of tehir group matches. Now, they've only scored one goal from just seven shots on target. That's the fewest total goals they've scored after the first two games of a World Cup since 1930! They must score today, and I'm quite certain they will.
Meanwhile, once Croatia concedes, they will have to fight back themselves, and that should make up for an open game with goals in it. That's why we expect both teams to score.
Both Teams to Score @ 1.90 ❌
*Final Score Croatia v Belgium 0:0