The World Cup is coming to a close, and we have just two games left to play, so we are looking to make the most out of it with our Croatia v Morocco prediction for December 17, 2022. This game will decide who finishes third, but both teams have already done a great job making it to this stage, and have surpassed the expectations of both fans and experts. The Qatar journey will go full circle for Croatia and Morocco with this one as the two teams played each other in their opening fixture, and now they will go head to head for the last one.
Full Circle For Croatia And Morocco
Croatia and Morocco met in the Group F opened back on November 23rd, 2022, and the game ended in a boring goalless draw. Croatia failed to impress while the Africans actually had the better chances to score and were more deserving of the three points. At that point, people thought this Croatian side was finished, but they went almost all the way and proved doubters wrong. Again, a great performance by Croatia at a second successive World Cup as they are once again in the top four regardless of how this game ends.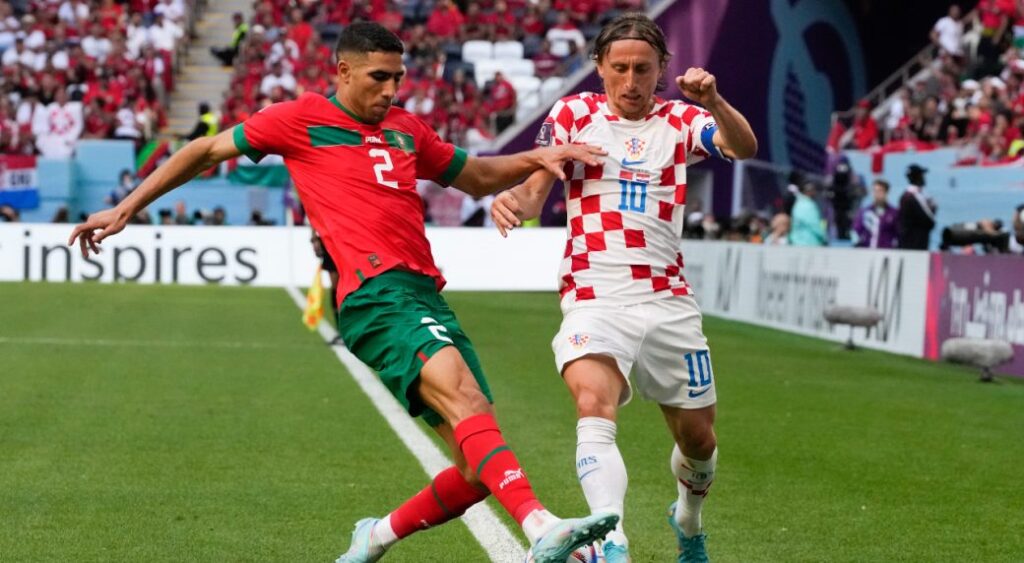 Croatia With Class And Character
The positives about this Croatian side is that they have quality, but they also have experience from all these years of progressing deep and playing in the biggest games. All of their players earn their trade at some of the top clubs in Europe. But above all, Croatian players have confidence in themselves. They know they are good and have the quality to back it up. Their midfield trio of Mordic, Brozovic, and Kovacic is as good as any midfield out there. Three spectacular midfielders that run a lot, can pass, dribble, shoot. Brozovic set a record at this World Cup for most kilometers ran as he logged over 16 km in the game against Brazil.
Josko Gvardiol has been one of the revelations in Qatar. An incredible young defender that also has great skills on the ball and really high football IQ. I do expect a top gun in Europe to splash a lump sum for his services as early as the upcoming January transfer window. Red Bull Leipzig will make a really good profit on his upcoming transfer.
Tired Legs And Lack Of Firepower?
In the context of today's top betting pick and this Croatia v Morocco prediction in particular, there are two "negative" things that can be said about the European team. The first one would have to be the fact that this Croatian side is probably a bit worn out by now. Note that two of their elimination games went to Extra Time, and they had to go against the biggest favorites in the competition – Brazil and Argentina. Having to defend all these great and pacy players like Messi, Neymar, Richarlison, etc., has definitely taken a toll on them.
The other troubling thing about Croatia is that they are kind of thin up front. Compared to years past, they don't have that iconic number nine that can convert the chances that their great midfielders produce. Mandzukic used to be that guy, but he retired. Petkovic looks decent, but it's not certain if he will be given the chance to start.
Morocco With The Crowd Support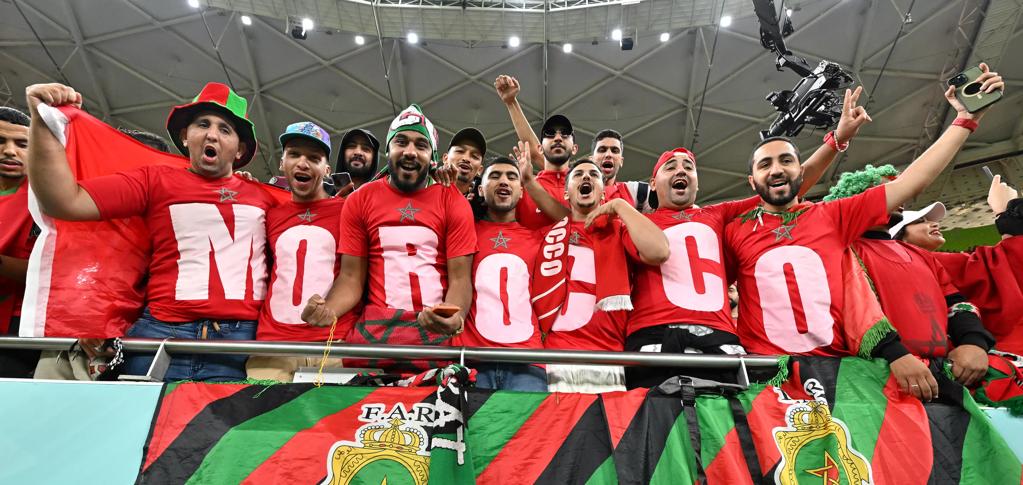 Morocco's fans have been among the loudest and largest in terms of numbers at this World Cup. Only Argentina has had a stronger fan support. When Morocco plays in Qatar, it's almost like they are playing at home with nearly the entire stadium cherring for them. It's been great to watch and their fans have definitely created a great atmosphere that has been giving their side a boost thus far. It's another factor that could sway things in favor of the Atlas Lions in today's top betting pick.
Disciplined Morocco Team Full Of Hope And Confidence
This Morocco side is probably the most well organized at this World Cup. Their players are like on a string. They all play for each other and area really committed in defense. They have already exceeded the expectations of their fans, so they will enter this game without any pressure. No one at home would criticize them if they lose this game, but that's pretty much true for Croatia as well.
The African side has quality players, and their right side flank is extremely dangerous with Hakimi and Ziech. Expect Croatia to have a lot of trouble from that part of the pitch. To be frank, they were hard done in the game against France, where they deserved much more. After conceding the first goal, it was the Atlas Lions that had the advantage and had at least three clear goal scoring opportunities.
Croatia v Morocco Prediction
Register below to get our top betting pick for this game.
Both Teams to Score and Over 2.5 Goals At 2.20 ✅