Today's top betting pick is the most accurate Inter v Milan prediction. The two top teams in Italy are leading the way with three wins from three matches thus far. Both Milan giants have scored eight goals, but Inter are yet to concede a goal with Zommer recording three clean sheets to start his Italian adventure. Last year, Inter won all four derbies without even conceding a goal against Milan. First was the 3:0 classic trashing for the Italian Super Cup, followed by a narrow 1:0 win in the Seria A and then were the two wins in the Champions League semi-finals, again AC Milan did not even score losing 0:3 on aggregate.
Our last pick on yesterday's Bayern v Bayer betting pick was a winner, and we are looking to bringing in more profits with the best Inter v Milan predictions and betting picks.
Inter Have Once Again Made All The Right Transfer Moves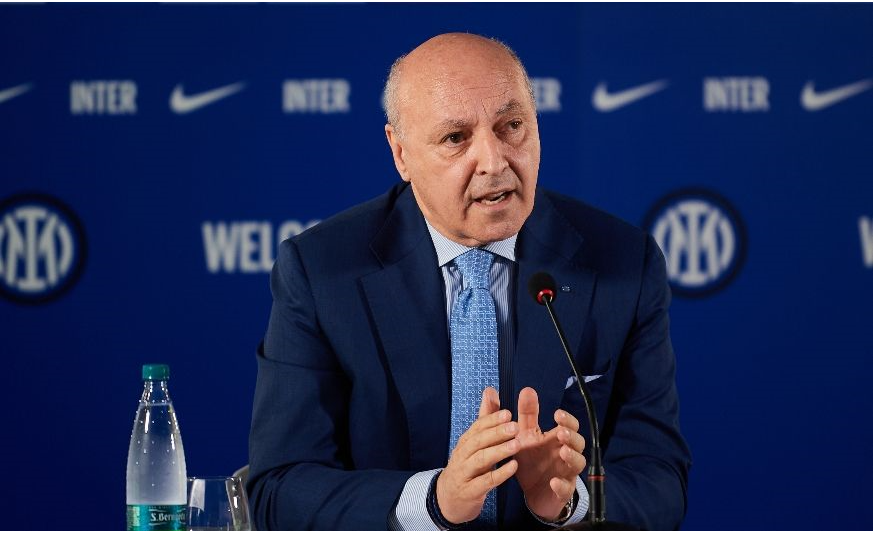 Despite his long and successful history at Juventus, on December 13, 2018, Inter officially appointed Guisieppe Marotta as the club's CEO. This was a major turning point in the club's fortunes as it has started to trend upwards ever since. Inter was known for spending huge transfers sums in previous years, yet often failing to produce quality teams that win silverware and quite frequently expensive players turned into flops and disappointments. Marotta brought an end to that. Despite the limited finances provided by the Chinese owners, the former Juve CEO has made wonders with almost zero money to spend. Most of the current Inter players have been brought in on free transfer, the squad is quite young, and made the Champions League final last season.
Inter went through a ten-year trophy drought until Beppe Moratta's appointment in 2018. With Marotta in charge, Internazionale won the Scudetto in 2021, the Coppa Italia in 2022, and two Supercoppa Italiana titles in 2022 and 2023, and were finalists of the UEFA Europa League in 2020 and the UEFA Champions League in 2023.
Marotta's Transfer Wonders
If you look at some of Marotta's deals during his current spell at Inter, you will understand why I think he is an absolute genius in the football business. He brought Onana on a free transfer and then sold him for over 50 million Euros to Manchester United. He sold Lukaku to Chelsea for over a 100 million and then brought him back for free (on loan) the next year. Darminan came with an expired contract as well, as did Mikhitariyan and Chalhanoglu.
This summer, again, Marotta made great moves bringing in Marcus Thuram on a free transfer and he earned two Player Of the Match awards in his first three starts. In Inter's last game, a 4:0 demolition of high-flying Fiorentina, Thuram scored one and assisted another.
Brozovic was sold to the Arabs for around 20 million Euros but Frattesi was brought from Sassuolo, currently on loan with a clause to sign him next year. Frattesi scored both goals in Italy's midweek win over Ukraine, and he is one of the most promising young midfielders in Europe. An absolute gem and top bargain for Inter. Zommer, a solid goalkeeper, good with his feet as was Onana, has loads of international experience, also came for a small fee from Bayern. German international defender Yann Bisseck was also brought on a free transfer, and you should keep an eye on him as he is a solid prospect for the future and I expect great things from him as well.
Once again, Marotta has managed to assemble a great squad ready to fight for all the trophies, on such a low budget. Inter have continued from where they left last season – pushing forward in attack with loads of options and scoring a lot of goals.
A Battle of CEO's – Milan's Newly Appointed CEO Furlani
Furlani was appointed as CEO of AC Milan in November 2022 which came as a shock to most fans. Furlani did not really receive a warm welcome by the fans as he came in place of club legend Paolo Maldini, who was previously in charge of the club's transfers. Maldini wasn't doing a bad job as his transfers brought Milan's first title in ten years in 2021/22. However, the club decided to take a new and somewhat different approach with a younger CEO in Furlani. Thus summer, Furlani made plenty of noise in the transfer window spending over 100 million, but it does look like he made all the right moves. You have to consider the fact that most of that money came from selling Tonalli to Newcastle, so Milan is also in good financial balance right now.
I have to say that I've been seriously impressed by AC Milan this year. They have renewed and reinforced their squad. This looks like a dangerous, potent and deep Milan team. The addition of Pulisic was a well calculated move, not just because of his technical abilities, but also because he expands the club's presence in North America, which is one of Furlani's goals. Okafur is another top quality attacker with great skills and pace. Chukwueze is another super dangerous forward that can bring in loads of goals. Luka Romero from Lazio looks very promising too. Ruben Lotus-Cheek is a proven midfielder on a world class level.
Inter v Milan Prediction
Bottom line is that I expect a great spectacle form both sides. It should be a highly entertaining derby based on how the two Milan giants have started the season scoring loads of goals and playing a very entertaining style of football. Of course, derbies like this one are hard to predict as often times the underdog would come out on top. W
We do have a couple of betting tips lined for this game with over 90% accuracy, so sign up below if you wish to receive them at your email.
Over 2.50 Goals And Both Teams to Score @ 2.00 ✅