The qualification matches for the upcoming Euro 2024 are well underway, and they serve as an excellent source for today's top betting picks. We are focusing on three different matches, and a parlay featuring all three betting picks would bring total odds of nearly 10, so you can multiply your bank by ten times! Let's dig into the best UEFA Euro 2024 qualification predictions.
Montenegro v Bulgaria Prediction
We tip off early this Sunday with our Montenegro v Bulgaria prediction from Group G. Surprisingly, Hungary are leading this group with 10 points while Serbia are second 7. Montenegro are currently third with 5 points while Bulgaria are rock bottom with just 2 points from those four matches that have been played thus far. Lithuania is the fifth team in this group with 2 points accompanying Bulgaria at the bottom of the table.
The reality is that Bulgaria are almost out and done already with just a slim chance of making it from this Group G. It does appear that the first two places will be decided between Hungary and Serbia which are indeed the two best teams here. However, thanks to UEFA's latest changes, even the last places in any group are important as they decide the ranking of the teams in UEFA's standings which then determine their position in qualification draws and pots in the future, as well as their positioning in the Nations League.
The first game between those two sides ended with a narrow 0:1 for Montenegro in Sofia. Bulgaria have become one of the worst football teams in Europe. They hired a new coach from Slovenia, Mladen Krstajic, but he has been changing players every time as he has already called up over 60 different players since the start of these UEFA 2024 qualifiers alone. It's a very chaotic Bulgarian side that does provide its fans a glimpse of hope now and then, but fact of the matter is that Montenegro are the better team here.
Still, this game represents Bulgaria's final chance in these qualifiers, because a potential win could have them tied at the third place with the hosts, and then they would have a somewhat easier game at home against Lithuania. Mladen Krstajic said he expects a response from his players today while Montenegro's coach said that these game will be much easier for Bulgaria as they would be playing free from any expectations.
An interesting game awaits us this Sunday afternoon, and if you want to get the best Montenegro v Bulgaria prediction, register and become a BetOnWins member via the form below.
Betting Pick: Multiscore 2 or 3 Goals @ 1.83 ✅
Finland v Denmark Prediction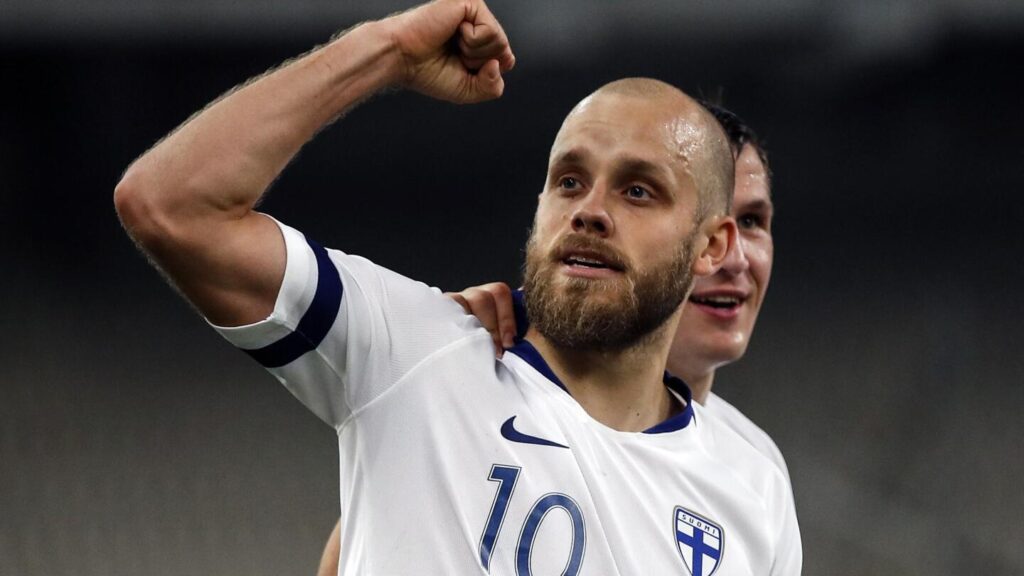 An interesting game between the top two teams in Group H of UEFA's 2024 Euro qualifiers as we bring the most accurate Finland v Denmark prediction. Surprisingly, Finland are ahead of Denmark in the current standings with 12 points from five games, four wins and just one loss. Denmark have three wins, one draw, and one defeat, good enough for 10 points which has them tied in second with Slovenia, while Kazakhstan have nine points, so it's a pretty even and well balanced group.
Finland are on a run of four straight wins without even conceding a single goal. It's Pukki's world, and we are just living in it. Former Norwich player and perhaps a club legend there for all he did and the 87 goals he scored in England, is now playing in the MLS for Minesotta United. He is certainly Finland's best player and they would need a great performance from him in order to take something out of this game.
Fact of the matter is that Denmark are the better side here. They have more top players in their squad starting in goal with Kasper Schmeichel, Simon Kjaer in defence, Joakim Maehle, Mathias Jensen, Pierre-Emile Hojbjerg, Christian Eriksen, new Man United signing Rasmus Hojlund and RBL man Yussuf Poulsen. These are well household names across the European continent. Unsurprisingly, the first game ended with a 3:1 win for the Danes.
Register and get the best UEFA Euro 2024 Qualification predictions, including our Finland v Denmark pick.
Betting Pick: Denmark to Win @ 1.80 ✅
Ireland v Netherlands Prediction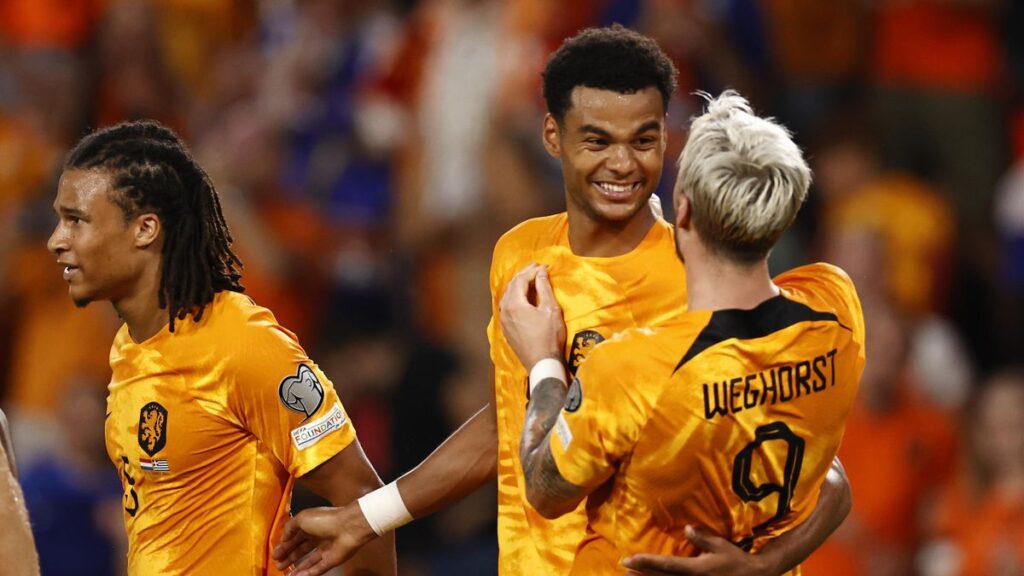 The last pick from today's UEFA Euro 2024 Qualification predictions is on the game between Ireland and the Netherlands. This is Group B where France are well ahead having won all five of their games. The Netherlands have played just three matches winning two while the first one was a heavy 4:0 defeat in Paris against France.
Ireland have played four games losing three of them. Their lone win came against Gibraltar. Two of the defeats came against France and the third one was versus Greece. All in all, this is a rather underwhelming Irish side that does not have much talent in their ranks. The Netherlands are strong favorites to win this game and the odds for them are pretty decent at 1.65.
Netherlands to Win & Both Teams to Score @ 4.00 ✅