As usual, Friday nights are jam packed with action in the NBA, so our top bet for today comes with this Blazers at Nuggets preview and prediction. A lot of exciting games are on the menu this Friday, December 23, and one of the headliners would be played in Denver, Colorado, where the Nuggets will host the Portland Trail Blazers. This will be a nationally televised game on TNT, and that usually brings a little extra from the players and these two squads boast some of the finest names in the game today.
Jokic Is No Joke - He Means Business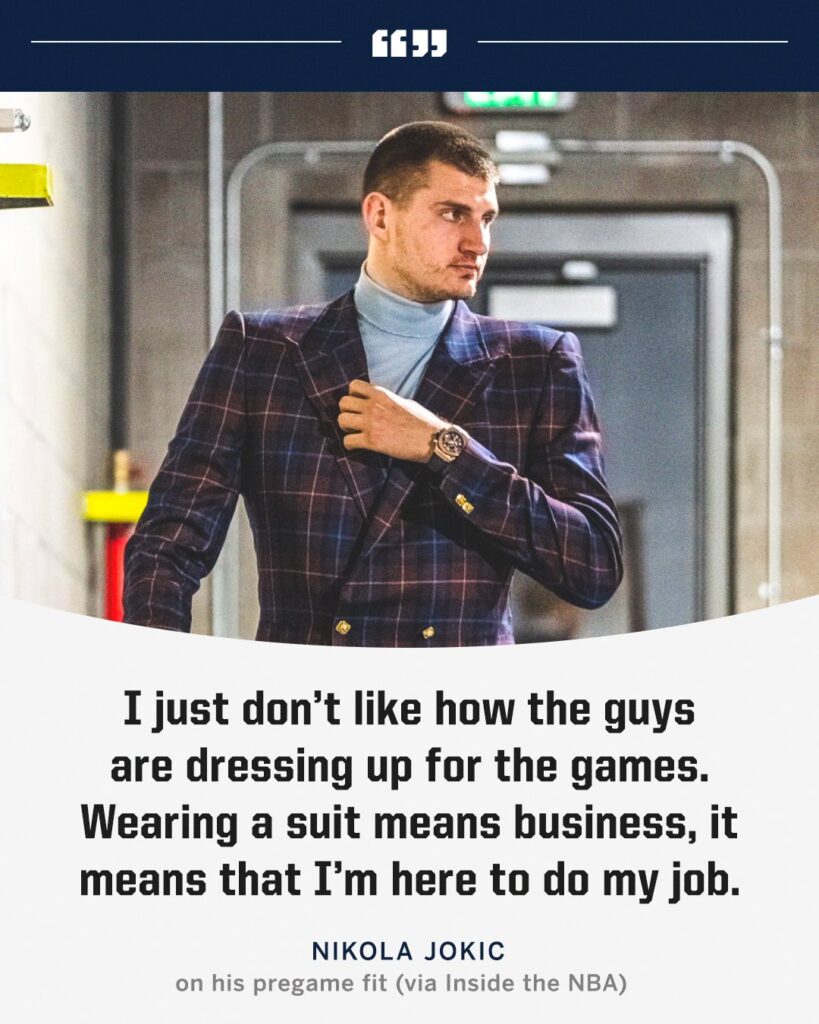 The Nuggets are led by star center Nikola Jokic, who is averaging a near tripple-double this season. After winning the league's MVP trophy for the last two years, the big Serbian is in the conversation once again this season. He is currently posting the 24.9 PPG with 11 rebounds and 9.2 assists, which is nearly a tripple-double every game! These stats are just ridiculous, and he gets them with such ease every night.
Jokic is never forcing shots, he plays at his own pace and is always looking to get his teammates involved, which is an amazing quality to have in your star player. That's just what's so amazing about the Joker, and you could say the same thing about Doncic. These guys are not the fastest on the court, they don't jump out of the gym, and yet they always get their own every night.
Denver Nuggets Not A One-Man Show
The Nuggets also have a strong supporting cast, including Jamal Murray, Aaron Gordon, KCP, Bones Hyland, Ish Smith, Bruce Brown, and let's not forget that Michael Porter Jr has been out for the last 13 games, but is definitely a top, top player. An interesting moment about this Blazers at Nuggets betting pick is that Porter Junior could actually make his return. All in all, when talk about analyzing NBA betting picks and this Blazers at Nuggets prediction, it has to be said that Denver are a well-rounded, deep team that can score from all over the court, and they have the ability to play both inside and out.
It's no surprise that Denver are actually atop of the Western Conference, tied with Memphis who they just beat last Tuesday. The Nuggs have a record of 19 wins and 11 defeats. That's a really good sign for them, because they had to battle through a number of injuries, difficult schedule and Covid cases. If Michael Porter Jr gets back tonight, coach Mike Malone will finally have all of his players available, and that's yet another important factor to consider for this NBA betting tip on Friday, December 23, 2022.
The Blazers Are A Good Team Too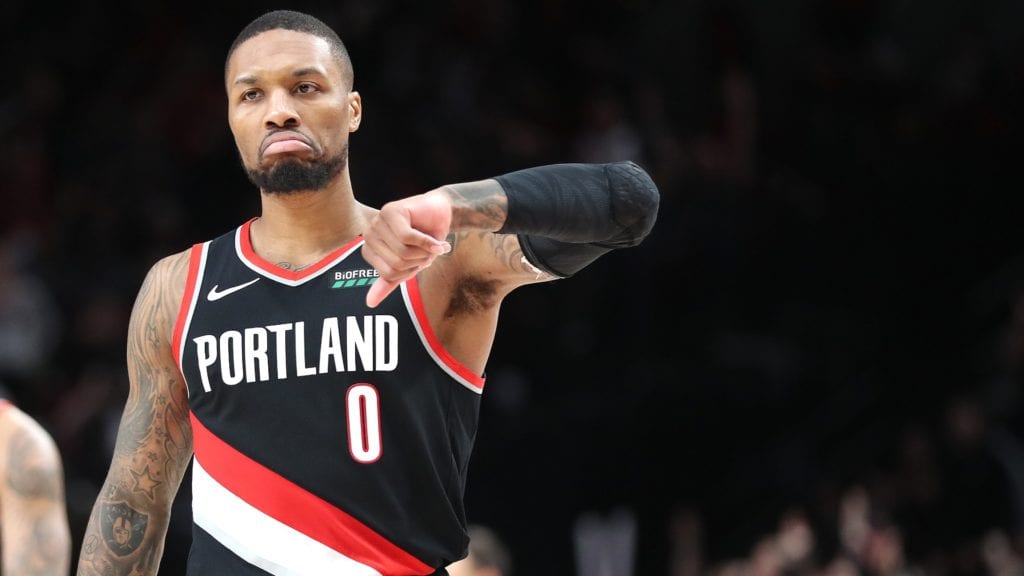 The Blazers are currently 8th in the West, but they could easily move 4-5 places up with just a few more wins. It's that tight in the NBA this season. Just a couple of wins separate the 1st and the eight. The Blazers have 17 wins compared to 19 by conference-leading Denver, but the Blazers have 15 defeats, as they have played two games more.
What's interesting is that two of those defeats came this week against the same opponent. The OKC Thunder managed to surprise Portland not just once but twice beating them with a total point difference of just 5 points in the stretch of those two games. OKC won the first one at the buzzer as SGA scored for 123-121 in a game where Damian Lillard overpassed Clyde Drexler for the all-time leading scorer in franchise history. Two days later, OKC beat the Blazers in an another close encounter, this time by three points 101-98.
An interesting subplot about this Blazers at Nuggets NBA prediction is that the game marks the return of two key individuals currently boasting the Rip City colors. I'm talking about Jusef Nurkic who was in fact drafted by Denver, and they tried a twin-tower experiment with him and Jokic, but that ultimately didn't work out. And Blazers current head coach Chauncey Billups had two stings playing at Denver in his long career. In terms of the NBA betting picks, it's a good tip to back players to go off on their Ex-teams, so you could go for the Over on Points for Nurkic, whatever his personal scoring line is. That's a really good free NBA betting tip for you (Nurkic over on points). To get, however, our top betting pick for this game, register below and become a BetOnWins member.
Don't forget that our last NBA betting pick was also a winner, as we correctly predicted that Toronto Raptors would beat the Knicks.
Blazers at Nuggets Prediction
Register below to get our top betting pick for this game. Members just need to be logged in, in order to view the actual betting pick.
Portland Trail Blazers To Win @ 2.60 on Money Line ❌
*Final Score: Nuggets Win 120 - 107
Please register to view our paid betting picks.