Today's top NBA bet comes with the most accurate Raptors at Knicks prediction. An interesting game awaits us at the "world's most famous arena" between two teams trending in the opposite directions. The Raptors have been on a 6 game losing streak, while the feel-good factor has been back in the Big Apple as the Knicks have now won 8 straight games!
The Knicks Are Finally Buying Into Thib's Defensive Principles
After a poor start to the season, the Knickerbockers finally look like the team we thought they would be. Just a month ago, they were letting opponents get over 130 points at the Garden on a regular basis, and we are talking about teams like OKC who dropped 145 points on them on November 13. The Charlotte Hornets, the worst team in the NBA right now, also scored over 130 points at the Garden back on October 26. But, it seems these bad times are behind them and coach Thibs has made the necessary adjustments to stop those leaks. During their current 8-game win streak, the Knicks have held opponents under 100 points in half of those games. Last night, they held the free scoring Warriors to just 94 points, and that speaks volumes for their work on defense
We all know that coach Thibs prides himself on the defensive end, and it was quite odd to see a team of his allowing that many points on a regular basis. It does look, however, that he has managed to right his ship and the team has bought into his ideas and are giving good effort on the defensive side of the ball.
This Knicks Squad Is Legit
In light of this Raptors at Knicks prediction, we have to say that for the first time in a long time, fans in New York get to enjoy a solid squad that's actually deep and features All Star caliber players. This is like the first time it has happend since back in the Melo and Amare days over 10 years ago.
Their starting five features three really good lefties - RJ Barett, Juilus Randle, and newly added Jalen Brunson. The acquisition of Brunson over the summer was perhaps the best move they've done in years. At first, a lot of people thought the Knicks were overpaying him with their 100+ million dollar deal, but he has definitely lived up to that price tag so far this season with multiple 30+ point games. He is definitely an All Star this year, and Randle should be there too. The thing about Brunson is that he can take over games, he can close out games, he can make plays on his own and has that big game Playoff experience from his Dallas days.
What's Going On With The Raptors?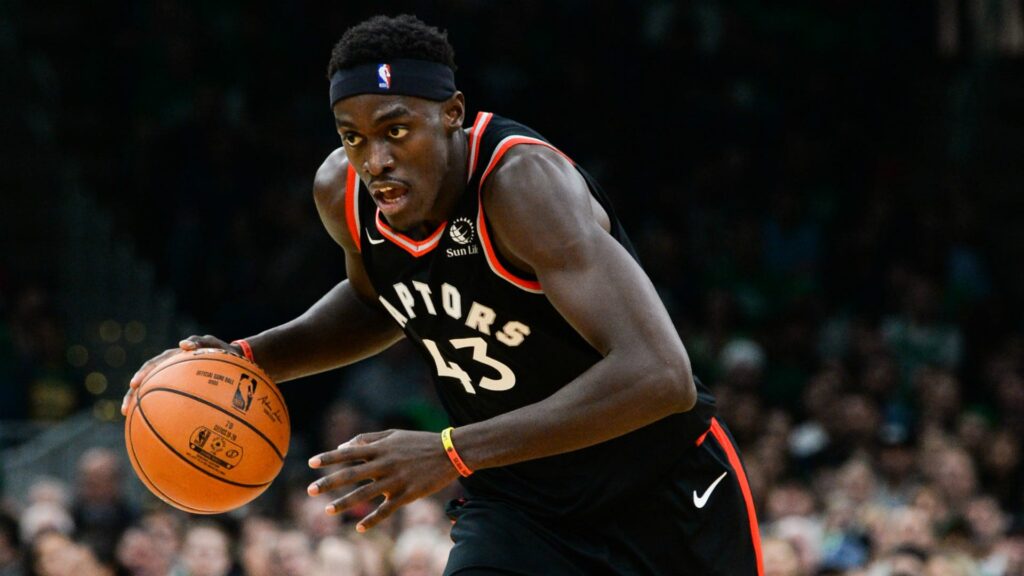 As we normally do when previewing our top NBA betting picks on a daily basis, and this Raptors at Knicks prediction in particular, we account for both teams. Shifting our focus up North, and we have a Raptors team that has been in free-falling mode as of lately. The main reason behind this slide has been the injury bug that has hit their squad quite hard. Yet, there is light at the end of that tunnel as players are starting to get back. Siakam and Anunoby were out, Van Fleet missed extended time. Scottie Barnes also missed games lately.
All these players are now back and played in the team's last game - a defeat in Overtime against the Sixers in Philly. Heading into this Raptors at Knicks prediction, the only major absentee for the visitors would be Gary Trent Jr.
Another important key concerning this top NBA betting pick for today is the fact this would be the second of a back-to-back games for the Knicks.
Raptors at Knicks Prediction
Register below to get our winning betting tip for this game, and our top NBA Betting tips for the upcoming days, including the amazing NBA Christmas day picks!
Raptors to Win @ 2.00 On Money Line ✅
*Final Score: Raptors Win 113 - 106
Please register to view our paid betting picks.