Today's top World Cup bet features our Portugal v Switzerland prediction. We cashed in nicely yesterday with our correct betting pick on Japan v Croatia, and we are looking to keep going today. This is the last game of the Round of 16, and the team that goes through will face the winner out of the earlier fixture between Spain vs Morocco. An Iberian derby between Portugal and Spain could be on the cards for the next round, but both Switzerland and Morocco might have something to say about that. The Swiss showed they are a tough team as Brazil barely managed to beat them by 1:0, and then they had a really impressive comeback win against a formidable Serbia side by 3:2.
Ups And Downs At The Portugal Camp
This Portugal side has quality in abundance. Everyone in their starting lineup plays for a top team in Europe, except for Cristiano Ronaldo who is currently out of job. All jokes aside, three of them play for Manchester City (Cancelo, Dias, and Bernardo Silva). Cancelo is one of the best right backs in the world, Dias is a top center back, Ruben Neves is really good for Wolves, Bruno Fernandes obviously one of the best midfielders in the Premier League as is Bernardo Silva. Joao Felix is another promising young player for whom Atletico Madrid paid around 100 million Euros.
So we are talking about great players that could in theory go all the way, yet I doubt that. Despite all their talent, Portugal have not get past that Round of 16 since 2006. They started this tournament with two wins against Ghana and Uruguay, and then came the 2:1 defeat against South Korea in a game that didn't matter all that much for the Portuguese, so the lack of motivation and line up changes could explain that subpar performance.
A factor in this Portugal v Switzerland prediction is that Cristiano Ronaldo has brought a lot of drama to the Portugese camp this time around. I'm actually OK with all that he said in their interview with Piers Morgan. A lot of things are wrong at Man United and something must be done. But, Ronaldo could have saved that interview for after the World Cup. The Portuguese camp did not need all that drama heading into the World Cup.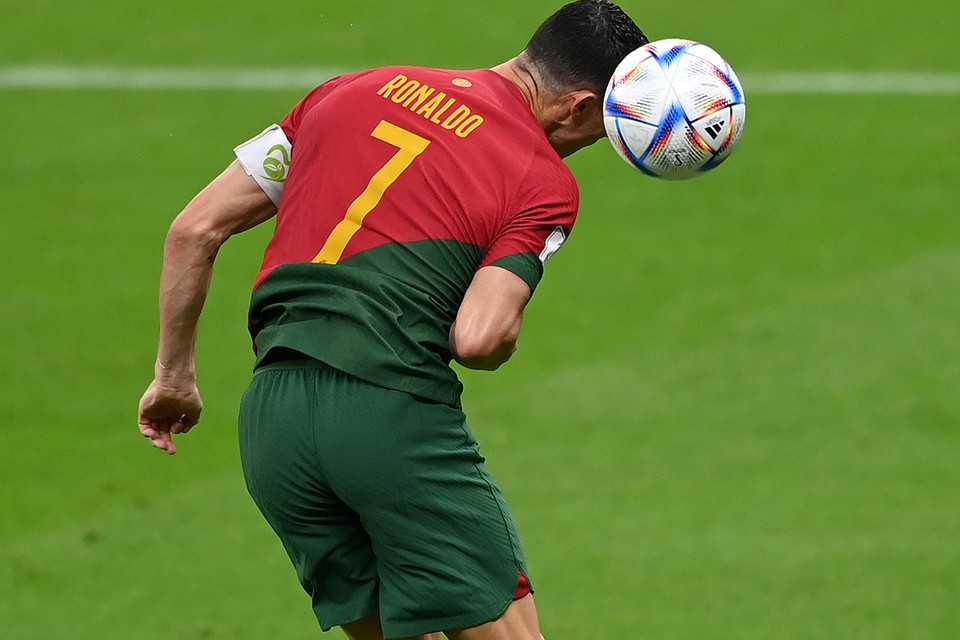 There were reports of unrest at the Portugal camp before the World Cup had even started, because of Ronaldo. You've probably seen the footage where Cancelo refused to shake his hand and Fernandes gave him a weird look in the dressing room.
And then you add the drama with the hair goal that Ronaldo was trying to claim for himself against Uruguay, when it was evident he didn't even glance the ball. It's just weird for such a great player to be so cheap and egocentric and really tries to make everything about himself. With all of his self-centric behavior, it's quite possible that the Portuguese players are not really fond of Ronaldo and might not necessarily want to play with him.
Switzerland Are Well Organized And Dangerous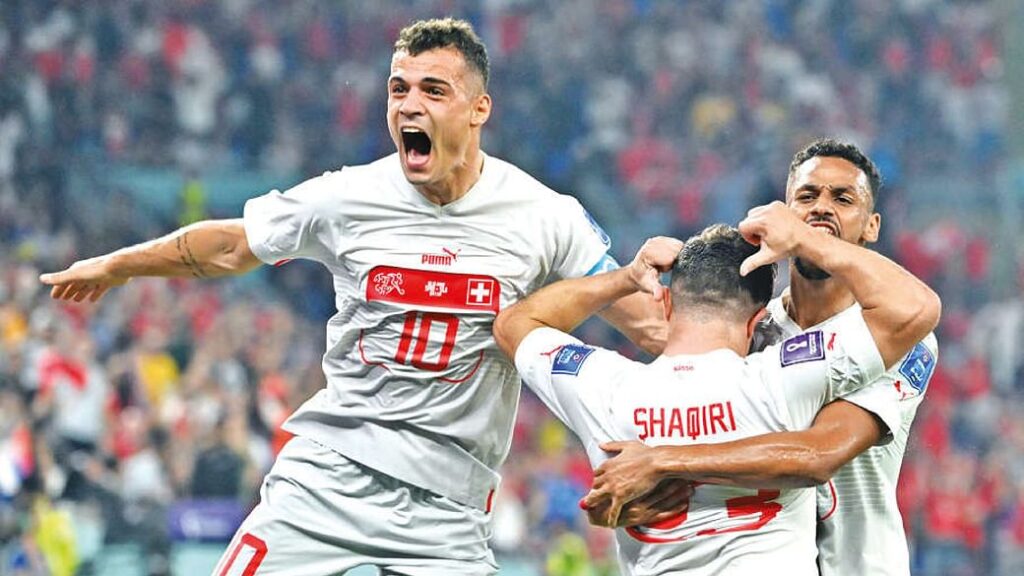 Portugal might be tipped as favorites in this tie, but there is no denying that up against them is well organized and dangerous Swiss side. In terms of our today's top betting picks and predictions, it's actually quite surprising that the odds on a Swiss win are so high – 4.50 in the regular 90 minutes. Given how good the Swiss have performed thus far, it's not so hard to see them winning against Portugal. I'm not saying you should go put your house on them, but there is definitely plenty of value there. If you want to play it safer, a good Portugal v Switzerland prediction is for Switzerland to qualify at the odds of 3.00 (decimal).
Embolo has been a real revelation in this World Cup and already has two good goals to his name. Shaqiri is always dangerous, and then you add in Vargas, Xhaka, Freuler, so that makes up for a pretty solid team. The head-to-head battle between Portugal and Switzerland over the years is quite balanced with 11 Swiss wins to Portugal's nine. The two teams had a lot of battles in recent years – a 2:0 win for each side in the qualifiers for the previous World Cup in Russia and then a semi-final in the Nations League in 2019 when Portugal won 3-1 thanks to a Cristiano Ronaldo hat-trick. That was followed by two more clashes in this year's Nations League where Portugal beat the Swiss by 4:0 in the first game and then lost 1:0 two days later in Zurich.
"We've played Portugal many times recently. They're a dangerous team who can catch you on the counter-attack, as we found out in Lisbon during the Nations League. We need to be fully focused from the first minute to the last and make sure we don't make any mistakes. If we can do that, then I'm confident we can frustrate them."

Swiss captain Granit Xhaka ahead of their upcoming encounter.
A really interesting fact for today's betting pick and this Portugal v Switzerland prediction in particular is that the Swiss have not reached the World Cup Quarter Finals since 1954! Could tonight be the night for them? They proved they are capable as they defeated France in the of Round of 16 in the last Euros.
Portugal v Switzerland Prediction
Register below to get our top betting pick for this game, and for the days ahead in the World Cup.
Both Teams to Score @ 2.00 (10/10) ✅
Switzerland To Qualify @ 3.00 (5/10)
Our top bet is on Both Teams to Score, but if you are more adventurous, you can go for the surprise and bet on Switzerland to Qualify @ 3.00. That includes a potential win for the Swiss in Extra Time or on Penalties.