Our top NBA bet for Friday night, October 28, 2022 comes from Boston with this Cavs at Celtics pick. Boston have continued from where they left off last year, despite all the internal drama caused by their former head coach Ime Udoka. The Cs are playing really good basketball, and they have one pretty unique quality which we will get to later on in this analysis. Meanwhile, the Cavs were expected to make noise in the Eastern Conference this year after having a really positive and improved last season and with the addition of NBA All Star Donovan Mitchell from Utah. Lebron's hometown team are doing just that, so we will see two really good, in-form teams go head-to-head at the TD Garden tonight.
The Celtics Are Well Build And Can Defend 1 through 5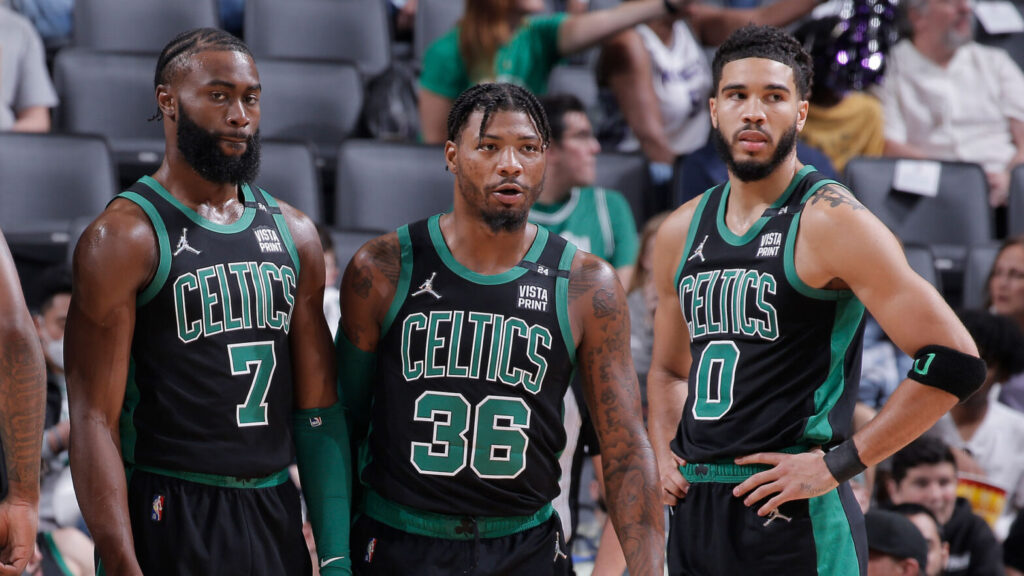 The unique thing about this Celtics squad is that they are all long and athletic players, really good in defense, so they are able to switch everything, from 1 to 5. For example Al Horford, who has been their starting center, can defend the opposing team's point guard quite well if it comes to that. They acquired Malcom Brogdon from Indiana. He is a player that can get you 20+ points on any night, and he is another really good defender. Brogdon was tipped to become an All Star player, but it seems that the injuries have taken a toll, and he is now OK with coming from the bench. But truth is that he is sacrificing a bit for that bigger goal and that is to win a championship. Of course, "sacrifice" is always a strange word to use when you talk about NBA players that make millions of dollars a year.
Bottom line is that the Celtics have a strong squad that has not taken a step back after getting so close to the silverware last season. The disappointment of the defeat seems to have motivated them even more and they could as well come out of the East again this season.
Two Major Absentees For The Celtics
However, one major issue for Boston that concerns this NBA bet for tonight is that they will be missing two key players. The absence of these two players could be crucial particularly in a matchup against a lengthy and athletic opponent like the Cavs. The youngest head coach in the league, Joe Mazzulla, 34, will not be able to rely on Grant Williams after his ejection after pushing a ref in the team's previous game. It was a game where the Cs lost 120 to 102 to Chicago after taking a 17-point lead in the first half! It was a huge turnaround and a really disappointing defeat for the men in green. The second notable absence is that of the other Williams on the team – the center Robert Williams who played extremely well in the 2021 NBA Playoffs, but regularly missed games.
Get Our FREE NBA Bet For Today
Cleveland Have A Young And Deep Squad
Obviously, when you talk about making a good NBA bet and prediction, you have to account for both teams. In this case, we have a Cavs team that's definitely on the rise and is looking as good as people were expecting them to be, if not better. This young Cavs squad had a breakthrough year last season, and they are looking to build even further on that. The have a great group of young players that are lighting up the league already.
Darius Garland is one of the most exciting point guards in the game. He has real pace with the ball, great handles, he can shoot, and he finds his open teammates. Then you add up Mobley who easily could have been Rookie of the Year in 2021. He is long, and yet he is super flexible, quick and can run up and down the court, shoot that thing and defend the paint. Mobley is definitely a great young player and I expect him to become an All-Star this year or next at latest.
Jarrett Allen is similar to Mobley, but he is a bit longer, not as fast, but he is even better at blocking shots, rebounding and just playing hard in the paint. He gets a lot of dunks, and he is just a real force under the rim. The Nets will regret trading him away for many years go come.
Subscribe to our newsletter!
And you got a lot of high quality role players on that Cavs squad, including veteran, NBA Champ, and former All Star Kevin Love. Love is still playing solid basketball, can shoot from deep and rebound. Cedi Osman has grown into a solid player in this league, a double-digit scorer that can score in various different ways. Chris Lavert, another top quality player, can also bring buckets in bunches. He can explode on any given night with 30+ points in this league.
One Big Doubt For The Cavs Tonight
The big problem for the visitors in this Cavs at Celtics prediction and NBA bet on October 28, 2022, is that Darius Garland is listed as doubtful, so he could miss his fourth straight game after suffering a right eye laceration in Cleveland's season-opener. If he is out, that will move Lavert into the starting lineup, but Boston is one of his favorite opponents as he set his personal scoring record against them dropping 51 points on them back on March 2020, while he was still with the Nets.
Cavs at Celtics Prediction
Buy This Betting Pick For Just $10 USD Or Become A Member
Register by filling out the form below to get our top NBA pick for tonight and the days ahead (depending on your plan) or purchase only this betting pick for just $10 USD. This pick is of really high quality, great odds, and could bring you a lot of money! If you are looking for free NBA bets, check out our pick on the Sixers at Raptors game.
---
Buy This Betting Pick For Just $10 USD
---
Cavs To Win at 3.40 on Money Line ✅
*Final Score: Cavs Win 132:123
Really good value here on the Cavs to upset the Celtics here. The Cavs will have a major advantage on the boards and in the paint scoring. The Cs will have to rely heavily on the undersized Al Horford who will start at center. Both Mobley and Allan should be looking to get him in foule trouble early on and it shouldn't be that hard given their size, abilities and strength. Once Horford goes on the bench, the Celtics will have to use Noah Vonleh, who has been an absolute tragedy whenever I've seen him play. And the other big guy for Boston is Luke Kornet who is just as bad, if not worse. So that makes me pick the Cavs here and the odds are great, so yeah! Go Cavs!!!