It's a though period right now for all us soccer fans but we still have some very good soccer predictions for today. Now that the World Cup is over and domestic leagues won't start until next month, most clubs in Europe are getting involved in friendly fixtures but still a lot of money can be made through accurate soccer predictions. So here are our top betting picks for today, the 16th of July.
Kosice vs Leeds United Prediction
Leeds are slowly making their way back into the English Premier League yet they will find themselves in the highly competitive Championship for the 2010/11 season so they will still need at least another year to get back to the top flight.
However, there is still a lot of work to be done and their boss Simon Grayson is preparing his team at a pre-season training camp in Slovakia. Kosice is the opposotion they will face today and they are one of the best teams in Slovakian football. They were super dominant back in the 90s and during the early 2000s and became the first Slovakian football club to make it into the group s tages of the Champions League (back in 1997/98).
Our soccer prediction for Kosice vs Leeds favors the English side, because they are simply better. Jason Crowse who is a defender is their only doubt (ankle injury) so their manager can rely on all his main players. That's certainly a big factor when it comes to making accurate football predictions for today. However, bear in mind that Simon Grayson has decided to fill two different teams each half and give practically each one of his players a 45-minute run.
Top Soccer Predictions For Today: Bet On Leeds to Win at 2,40!
St Pauli v Bayer Leverkusen Prediction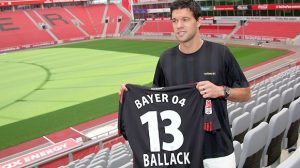 The online bookies are favoring Bayer to win this encounter, but according to our soccer prediction for today, that won't happen easily if it even happens. Yes, Leverkusen are the better side that will fight for the top of the Bundesliga this season, while St Pauli come from the lower division of German football. Still, like every German sides, they know how to play in a well organized and disciplined manner, so expect to see an even contest with lots of goals in it. Our betting pick for this friendly is to bet on Over 2,5 goals!
Top Soccer Predictions For Today: Bet On Over 2,5 at 1,65!
Are you ready to make some money on our top soccer predictions for today? If the answer is Yes, then feel free to go to the most trusted and popular online bookmaker bwin and place your bets.