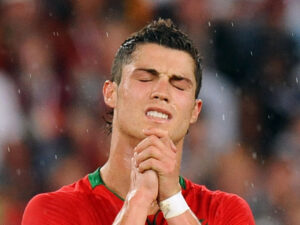 The 2010 World Cup in South Africa has not exactly impressed so far, but according to our Ivory Coast v Portugal prediction, we are finally about to see some great football. This is Group G of the tournament and it's quite rightfully labeled as the Group of Death, because Brazil is accompanying those two teams along with North Korea.
This certainly promises to be an action packed affair with lots of great plays from both sides. We are about to watch two of the most skillful and attack-minded teams in the whole World Cup so one our main Ivory Coast v Portugal prediction is for Both Teams to Score and Over 2,5!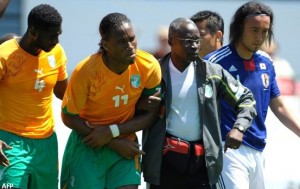 It's still not certain as to whether or not Didier Drogba will feature after breaking his elbow in the WC warmup against Japan. Droga himself said he is totally up for it and wants to play, but doctors want him to wear a protective cradle. The problem comes from the fact that FIFA has the final say on this as it depends on them whether or not to allow Drogba to play with this. Another one of our accurate World Cup predictions is that Drogba will play against Portugal right from the start, becuase he is not only the leader of his team but also one of the biggest stars of the whole tournament and the last thing FIFA wants is him missing a game. No one has interest in Drogba not playing as that's bad for the media ratings, ticket sales, public interest, level of the game and basically for everyone except their opponents.
It's interesting that Sven Goran Eriksson who became head coach of Ivory Coast just a few months ago, will have a chance of getting some personal revenge against Portugal as that's the team that eliminated his England in the last World Cup in 2006.
Drogba has been training normally along with his teammates in the last few days so he appears to be winning the race against time to be ready to take part from the very fist game. Here is what coach Eriksson had to comment on him: "It's only ten days since he broke his arm. It's maybe a short time, but we hope he can play tomorrow. Didier did an excellent training session yesterday [Sunday] and will train again with the whole squad this evening. I hope he'll be okay, I hope he will be there, but I honestly don't know for sure. The only one to say 'yes' or 'no' is really himself."
One of our free World Cup 2010 predictions is for Ivory Coast to go further than any other African team in the competition. That's because they have side full of top players and have the necessary experience after getting eliminated in the last World Cup and African cup of Nations. The big starts on their squad are Kolo Toure, Emmanuel Eboue, Didier Zokora, Yaya Toure, Salomon Kalou, Gervinho, Didier Drogba, and Aruna Dindane.
Portugal is of course one of the teams to look for in this World Cup as they have Cristiano Ronaldo. He is totally fired up for this tournament and will be doing everything possible to help his nation go as far as they can. However, with Brazil alongside them in this Group G, they certainly can't afford to lose this game against Ivory Coast. That's why in terms of Final Result, our Ivory Coast v Portugal betting tip is for a Draw.
Ivory Coast v Portugal Prediction: Fans all over the world are hyped up about this encounter and finally, the World Cup should deliver some beautiful football. Bet On a Draw!