After our amazing prediction on Inter to beat Barcelona at the odds of 4.50, today's top betting pick comes from the second tier of Germany's Bundesliga and that might look shocking to some of you, but we feel quite certain about this particular bet. In the world of football betting, at times, you have to focus on the numbers and forget about the names of the teams or the players. In this Jahn Regensburg v Greuther Furth prediction, we do have some really good stats to back up our betting pick, but as usually, they are reserved for our paid members.
Germany's second-best football division is actually quite good. The stadiums are usually jam packed which makes up for a great atmosphere. For those of you who haven't watched it, I strongly recommend that you take the time to a watch a few games from Bundesliga 2. I promise you, you are in for a nice surprise. The football is just as dynamic and fun to watch as the one from the upper echelon.
Jahn Regensburg With Strong Support At Home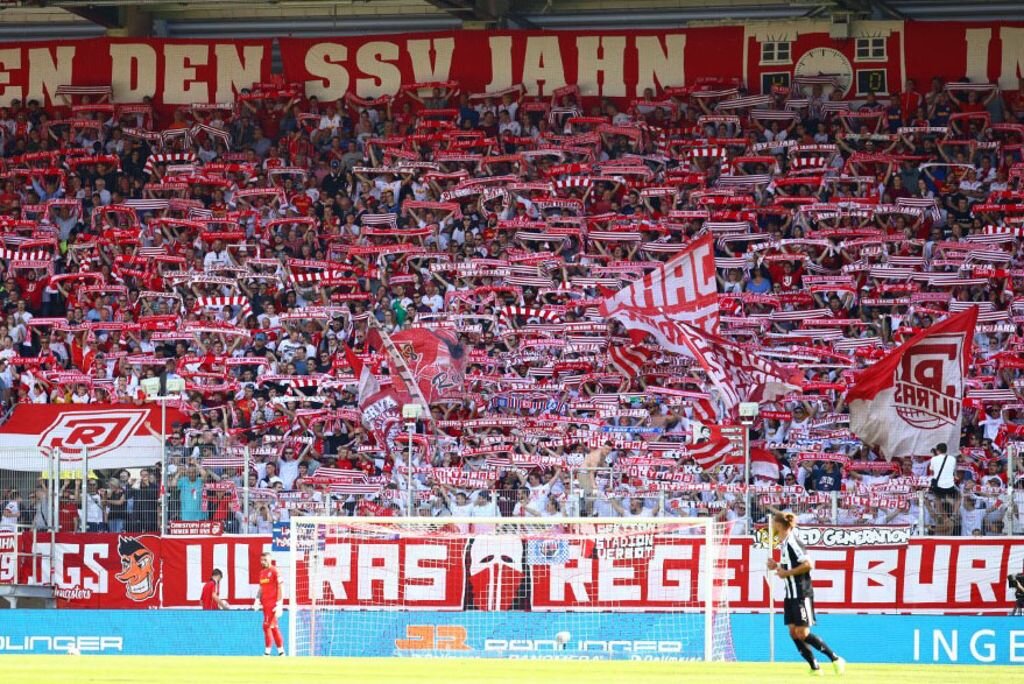 Back to our betting pick here, Jahn Regensburg host Greuther Fürth in the Jahnstadion in Regensburg. Jahn are currently 12th in the standings out of the 18 teams that compete in Bundesliga 2. They have 11 points. Meanwhile, Greuther Furth, who were relegated from the Bundesliga (1) last season, now find themselves at the bottom once again. Furth are levelled with 8 points with Arminia Bielefeld, but a win here could see them go up five places at least for a day.
In the prematch pressconference, Mersad Selimbegovic head coach of Jahn Regensburg, stated that they have three plays unavailable – "Oscar Schönfelder, Leon Guwara and Sarpreet Singh are still unable to play, but luckily Breitkreuz is returning from his suspension."
In their last game, Jahn lost by just a single goal away to Magdeburg due to a goalkeeper error by Dejan Stojanovic. The thing is that Jahn are not particularly good at the offensive end either. They have scored just 7 goals in their first 10 matches thus far. Greuther Furth are much more potent offensively with 13 goals in those 10 games. The hosts have conceded a total of 15 goals so far, while Furth are even worse having conceded 18 goals.
Furth Looking For A Win Without Conceding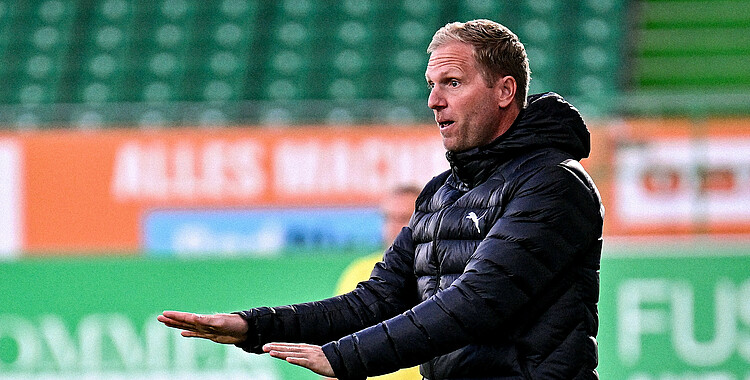 Before the game, Marc Schneider who is head coach of Greuter Furth, stated that his team is going out for all three points. We're going to play for a win in Regensburg," says Schneider, clearly formulating his team's direction. Against the weakest attacking team in the league, Schenider is also looking for a clean sheet. He classifies opponents Jahn Regensburg as "a very compact team that works well on second balls and is strong in stride". Defensive stability is an important factor, especially against such teams, which is why Schneider's second goal for Friday is: "It's about – especially in Regensburg – that you don't get any goals, that we keep a clean sheet."
Jahn Regensburg v Greuther Furth Prediction
We feel really confident about this pick, so it's only available to our paid members. You can become one by registering below. Paid members are able to view our actual betting pick at the bottom of this page.
Don't forget that we have a number of winning picks prepared for this weekend's matches. One of them is on our AC Milan v Juve prediction, and you can get all of our picks with just a single Silver subscription.
Both Teams To Score @ 1.84 ✔️
*Final Score 2:2