Today's top soccer betting picks come from the final rounds of the Spanish Primera and the Italian Seria A. These are the only two major European leagues that haven't finished yet, but unfortunately, that will happen today. This is the last chance to make a decent profit out of our best football predictions because all the major leagues will be over, and we will have to wait out the entire summer until the action starts all over again (next season).
Real Madrid v Atletico Bilbao Prediction
We start off our today's top soccer betting picks with this Real Madrid v Atletico Bilbao prediction. Real Madrid don't have much to play for as they've cemented themselves in second place while Barcelona have already celebrated the league title. Still, this is Real Madrid and they don't want to finish the season with a draw or a defeat, especially in front of their fans at the Bernabeu. It was a disappointing season for the Madritistas as they didn't win anything this year, but you can't always win, even if you are Real Madrid.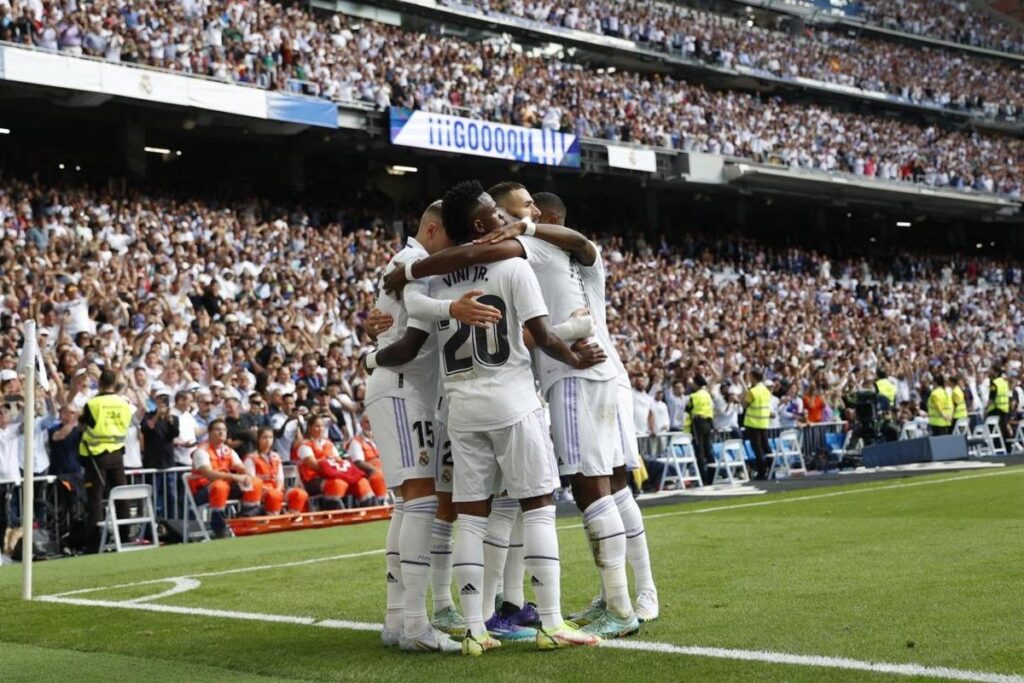 The last six games between these times in La Liga have all ended in defeats for Atletico Bilbao. In fact, the last time Bilbao won at the Bernabéu was nearly two decades ago – back in 2005. We have to outline the fact that unlike Real, Bilbao do have something to play for. A win here combined with Osasuna dropping points against Girona will lift Atletico Bilbao to the 7th spot in the table and a place in the Conference League next season.
The odds for a win on Real Madrid are pretty decent at 1.86, while a rare away win for Bilbao would be of course a major surprise and the odds are at 4.30. The draw is also 4.30.
Register to get our betting pick for this game.
Celta Vigo v Barcelona Prediction
Today's top soccer betting picks continue with a battle between two teams on the exact opposite ends of the league table. Barcelona have already won the league while Celta Vigo will be fighting for survival in this final round in La Liga. Celta are currently 17th in the standings with 40 points, while Real Valladolid are 18th with 39 points. If Celta fail to beat Barcelona, which is not hard to imagine, and Valladolid beats Getafe at home, then Celta will be relegated while Valladolid will remain in La Liga.
Bottom line is that Celta will be super motivated for this game as they will be fighting for their lives against a Barcelona team that have nothing to play for. Since Blaugarana won the league, they lost two games out of their last three matches, and the odds for the opposing teams were pretty decent. First, it was the home defeat against Real Sociedad, who won their first game at Camp Nou in 40 years. Then they stumbled at Real Valladolid where their top defense conceded not one or two but three goals (3-1).
Register to get our betting pick for this game.
AC Milan v Verona Prediction
Milan have secured a top-four finish and a Champions League spot for next season, so they don't have much to play for against a Verona side that's fighting to escape the drop. Again, a clash of two teams in the exact opposite ends of the football motivation spectrum.
In this final round, Verona or Spezia will get relagated. Both teams are on level points – 31, and it's only the goal difference that currently gives Spezia an advantage. Spezia will be playing at the Olimpico against Roma so their task will be just as hard.
Today's Top Soccer Betting Picks
To get all of our betting picks for today as well as our top NBA prediction for the Finals Game 2, simply register via the form below and become an official BetOnWins Member.
Real Madrid v Atletico Bilbao Prediction – Both Teams to Score @ 1.80 ✅ 
Celta Vigo v Barcelona Prediction – Both Teams to Score @ 1.80 ✅ 
AC Milan v Verona Prediction -Both Teams to Score @ 2.10 ✅